2022-04-06
Call for PhD students supported by the MEXT scholarship
Our Graduate School is pleased to recommend individuals as doctoral students under the MEXT scholarship. Because we have 18 openings this year, the competitive ratio will drop significantly, I hope. Please feel free to contact me if you are interested in pursuing a PhD in my laboratory in the field of plant pathology or plant-microbe interactions. The applicants who have publications and conference presentations will be an advantage. Also, there are special slots available for those from Asia or Africa who hold positions such as faculty members (any such as lecturer, assistant demonstrator, or others) at universities or research scientists at research insitutes.
2022-04-06
Graduation
A PhD student Mai-san successfully received her doctor's degree. Conglatulations! The part of her thesis has been published in Life (MDPI). Her initial research item did not work out well and changed the directions on her way. It was so difficult situation for the students because the research activity was severely restricted due to COVID-19. However, she worked so hard and concentrated for her goal, then produced many output. I am proud of you, Mai-san.
A master course student Bao-san from China also got his master's degree on March. He wanted to visit Japan for Master's course and sent me an e-mail. After a long discussion about his study and career formation in Japan, he came to Japan. His student life was also greatly limited but he worked diligently on his research. He discovered many interesting phenomena on the interaction between plant and commensal bacteria. His achievements have been passed on to another foreign student.

2021-11-29
Ph.D. student from Sri Lanka
Neranjana-san who is supported by the MEXT scholarship arrived safely after 2 weeks of quarantine. Welcome to my lab! He will spend a half year for Japanese language education and start officially from next April.

2021-10-08
Ph.D. student from Indonesia
Merry-san supported by the MEXT scholarship arrived after a 1-year pending period due to COVID-19. Welcome!

2020-09-15
A paper
A Ph.D. student Sobhy's paper is out in Scientific Reports. Well done, Sobhy. Congratulations!

2019-07-30
Conference
We attended 2019 IS-MPMI XVIII Congress held in Glasgow. Great history and progress of this scientific feild were presented in a short period of time and the conrefence was very exciting and fruitful. Our presentations in this meeting are listed below.
Yoshiteru Noutoshi
An approach to study rice sheath blight disease using Brachypodium distachyon
on a satellite meeting, New Insights into Rice-Pathogen Interactions
Yoshiteru Noutoshi et al.,
Molecular suppressive mechanism of a biocontrol agent Rhizobium vitis VAR03-1 against grapevine crown gall disease
Sobhy Salama Hussein Abdelsalam et al.,
Characterization of expression profile of effector genes of Rhizoctonia solani on Brachypodium distachyon
Yusuke Kouzai et al.,
Time-series transcription analysis of Brachypodium distachyon in response to the infection by Rhizoctonia solani
Nobuaki Ishihama et al.,
Identification and characterization of small-molecular compounds that inhibit salicylic acid-mediated signaling pathway in Arabidopsis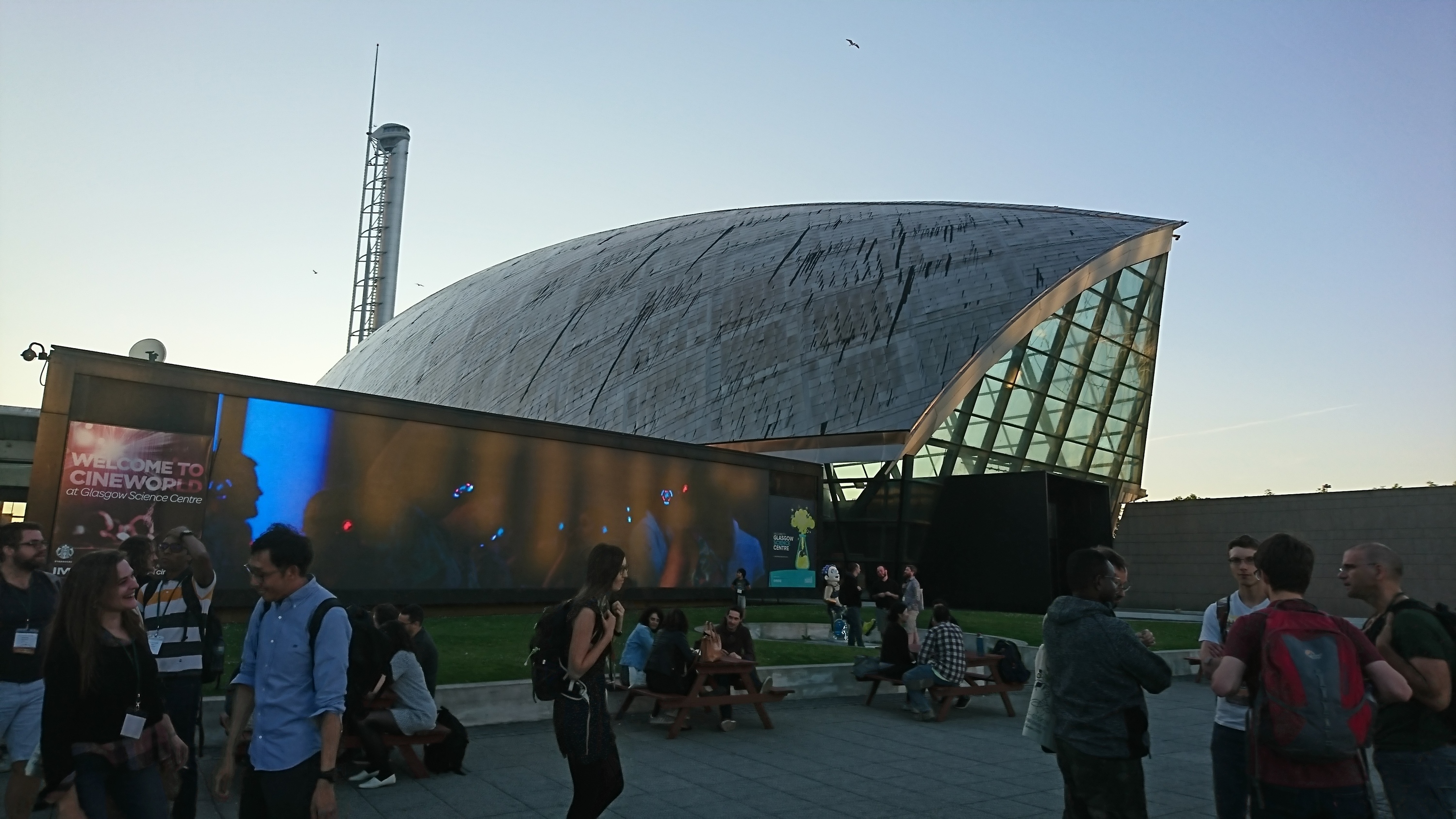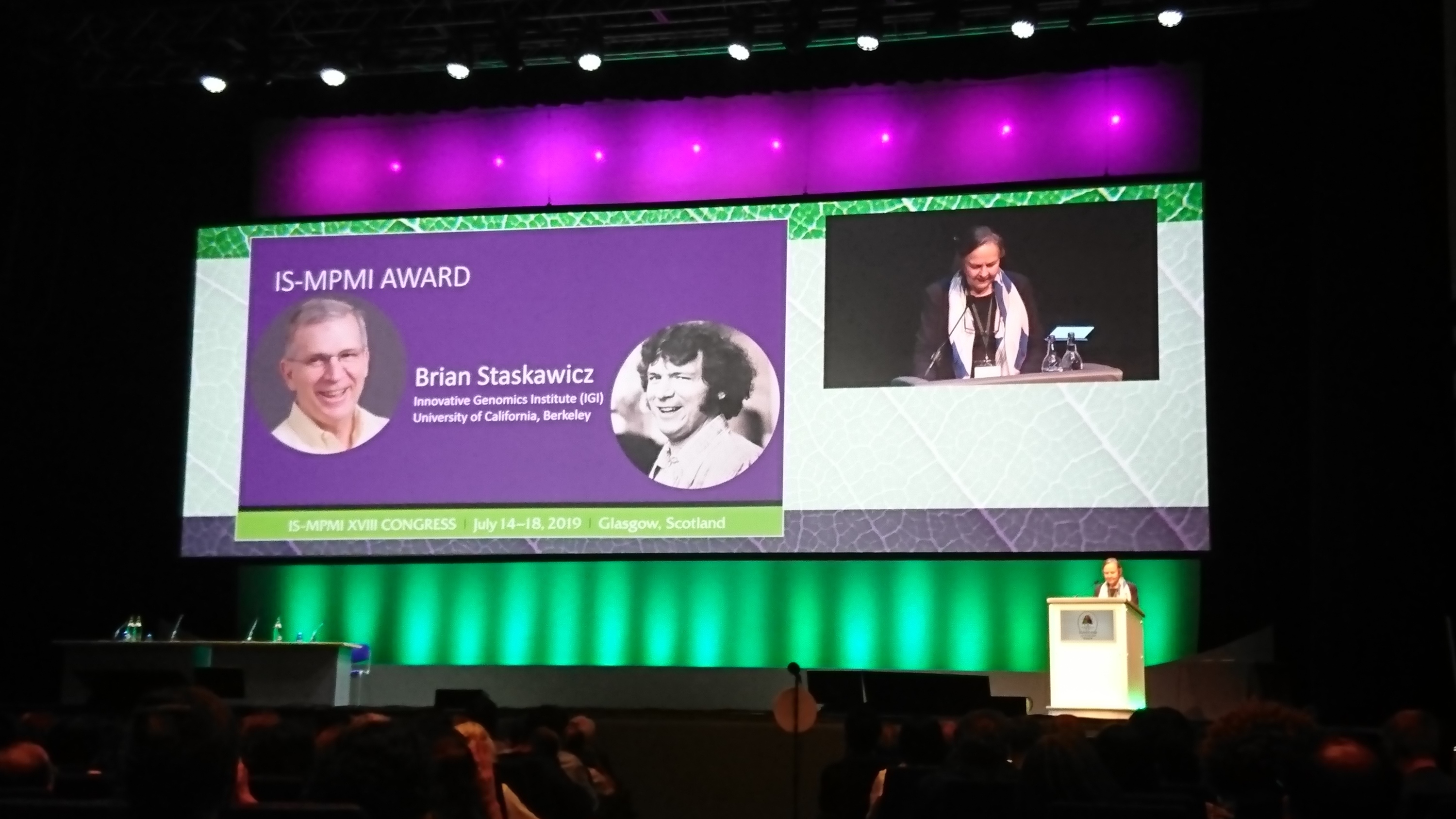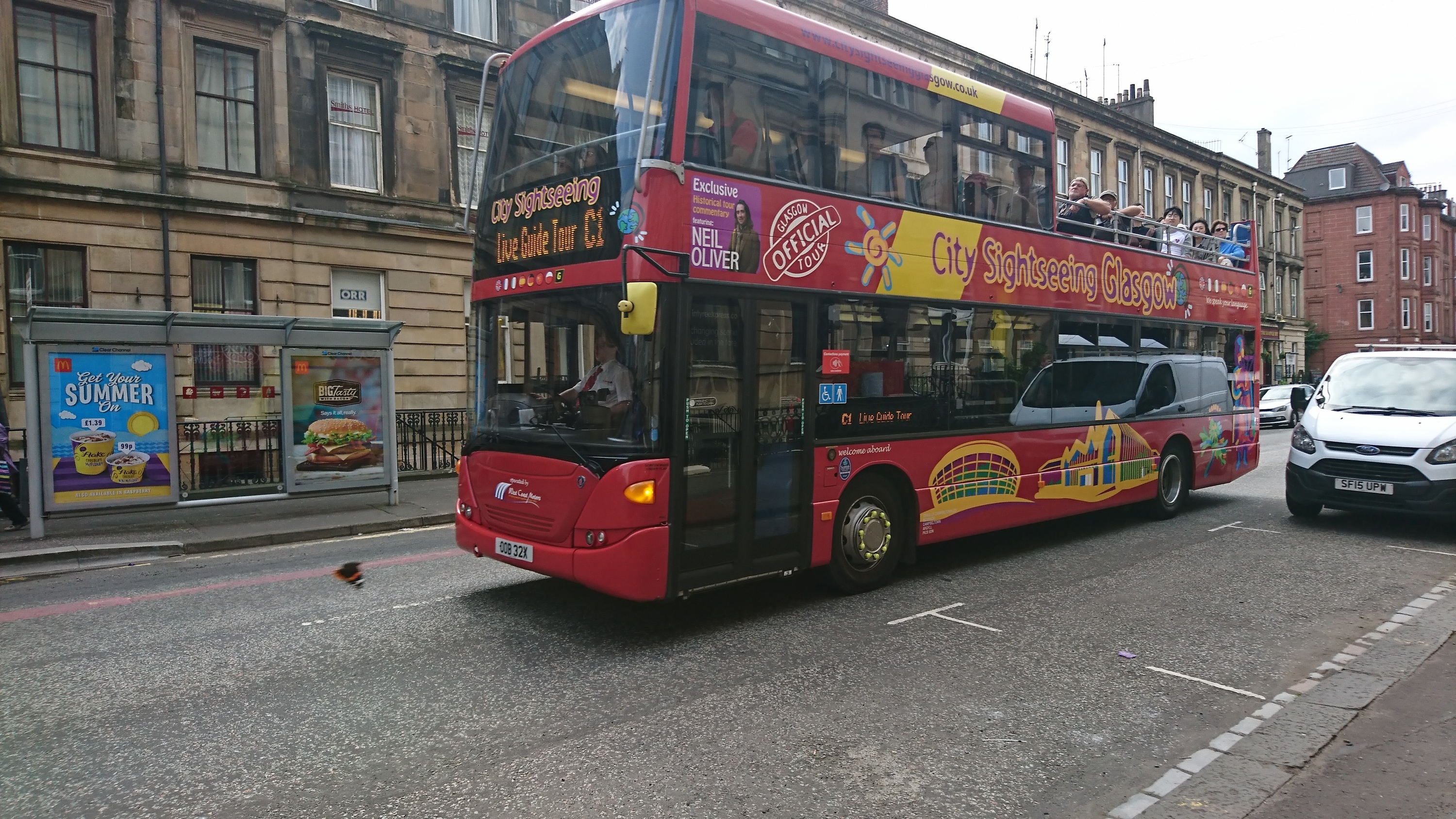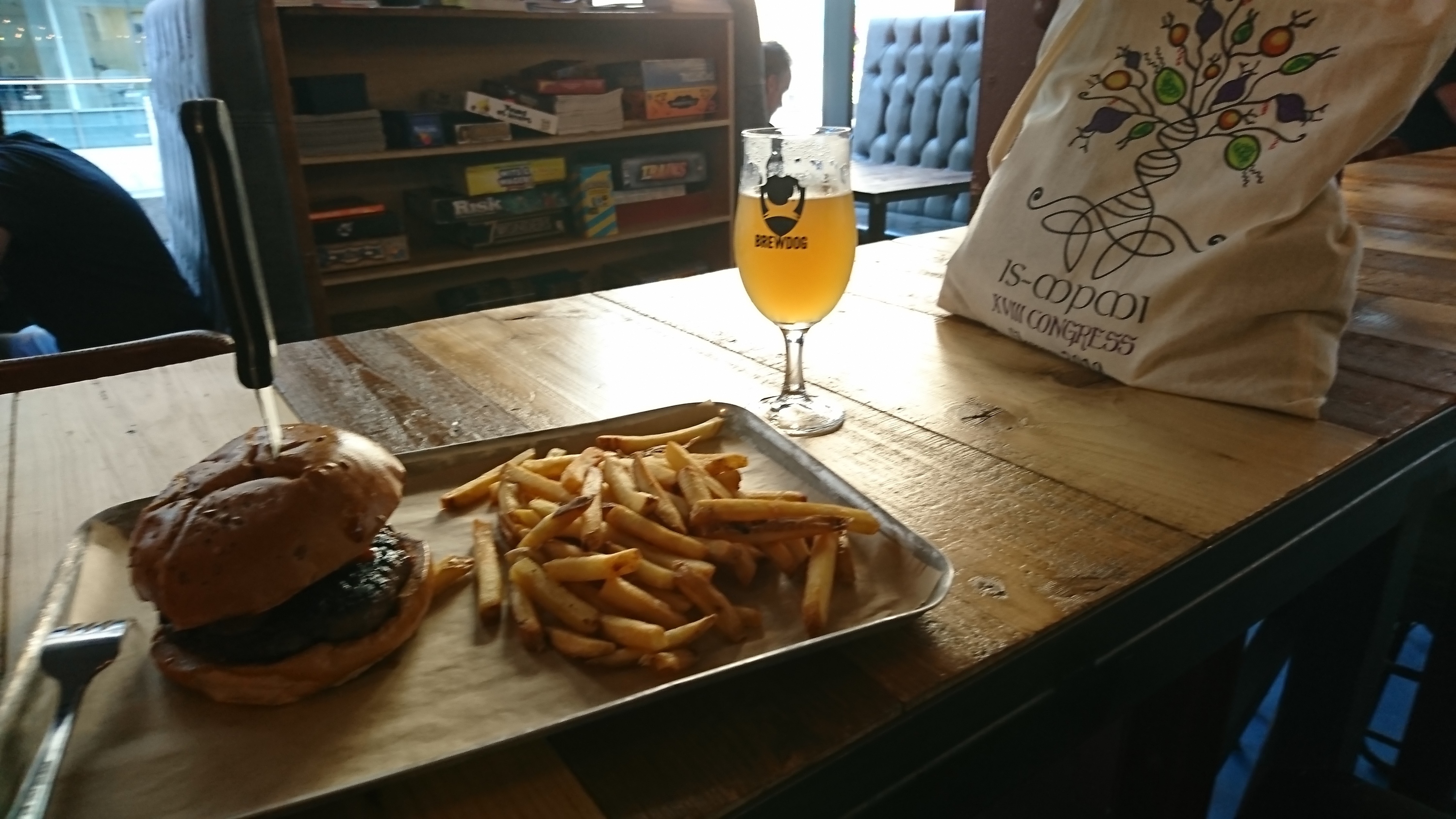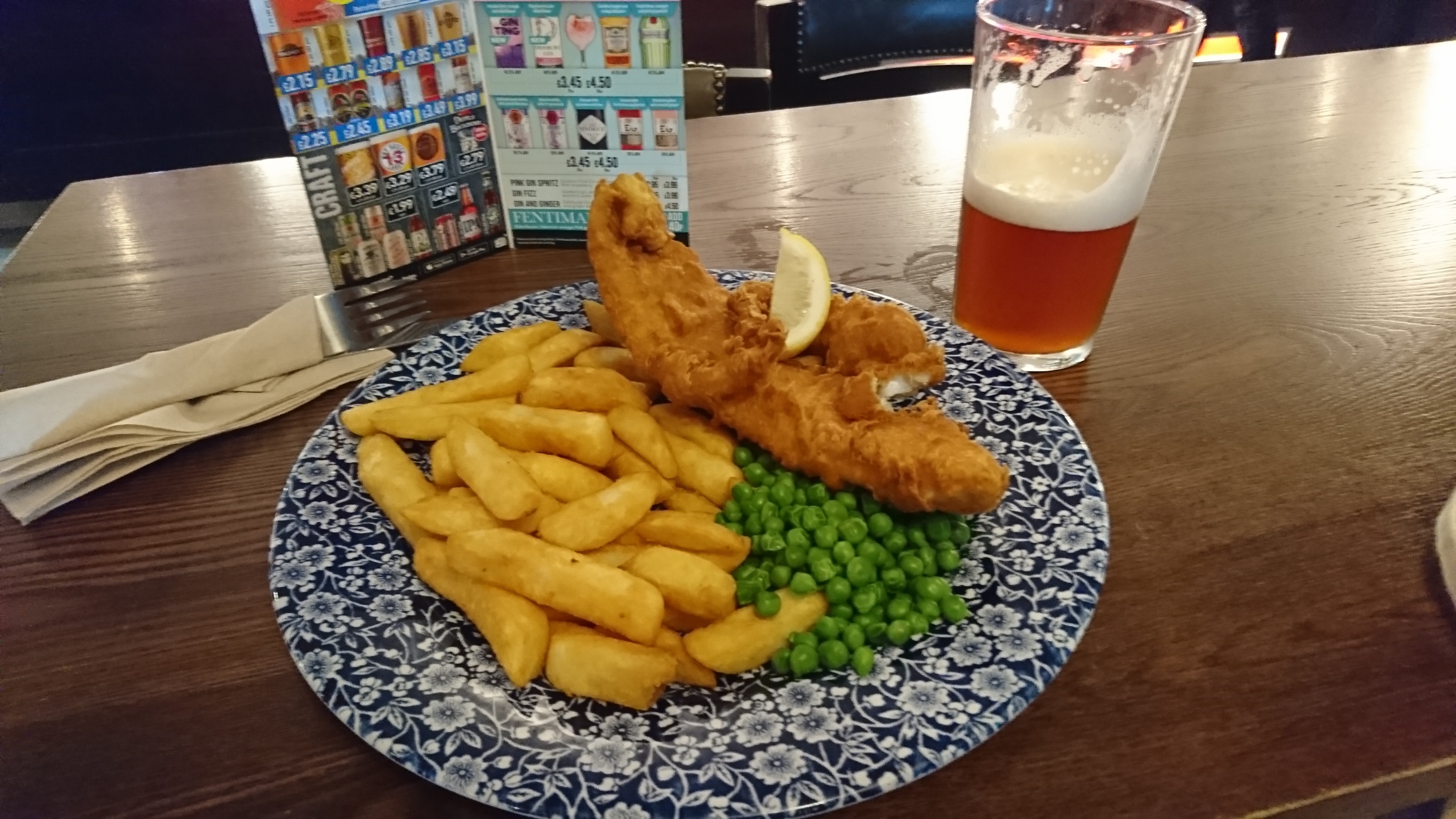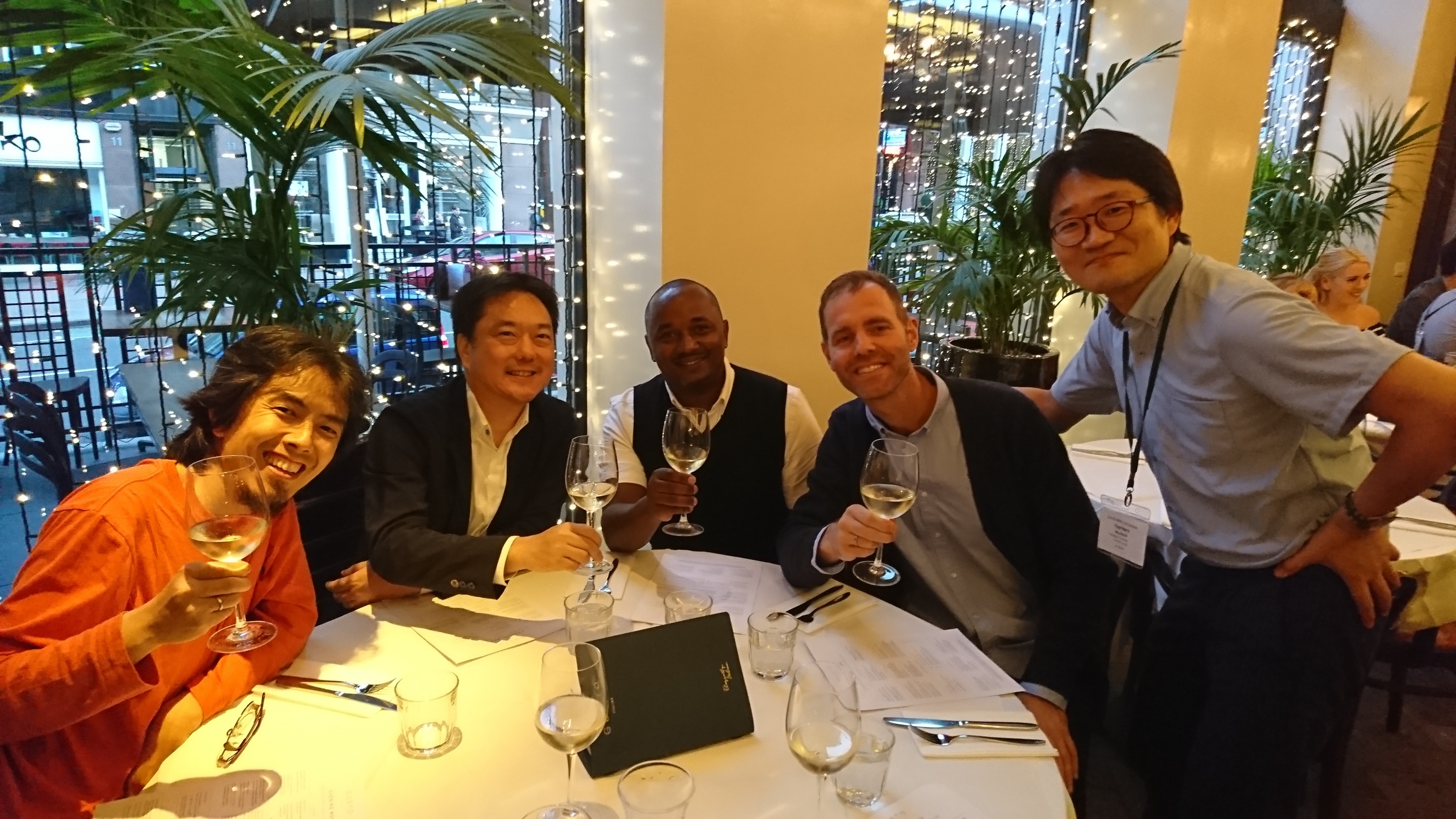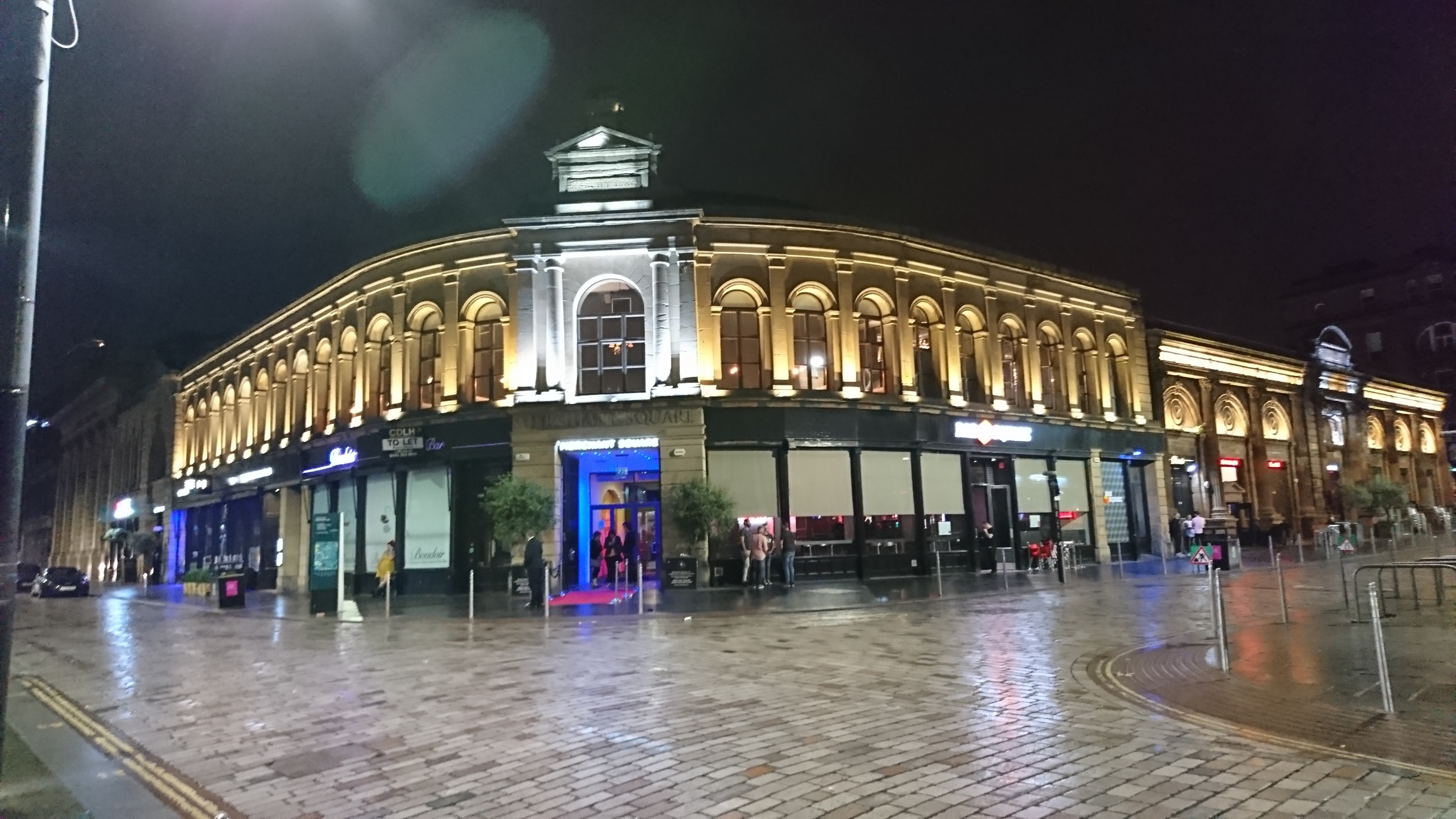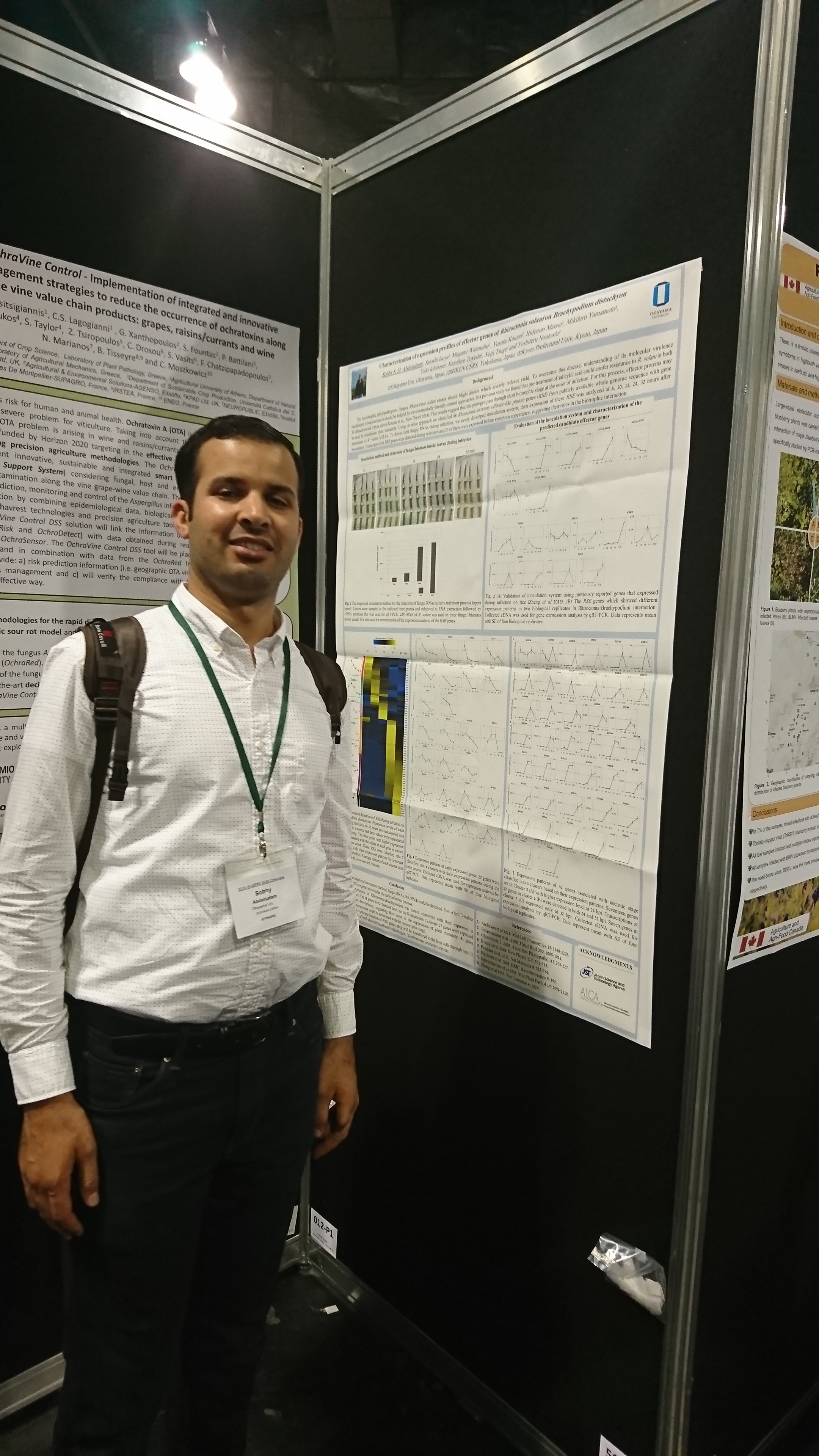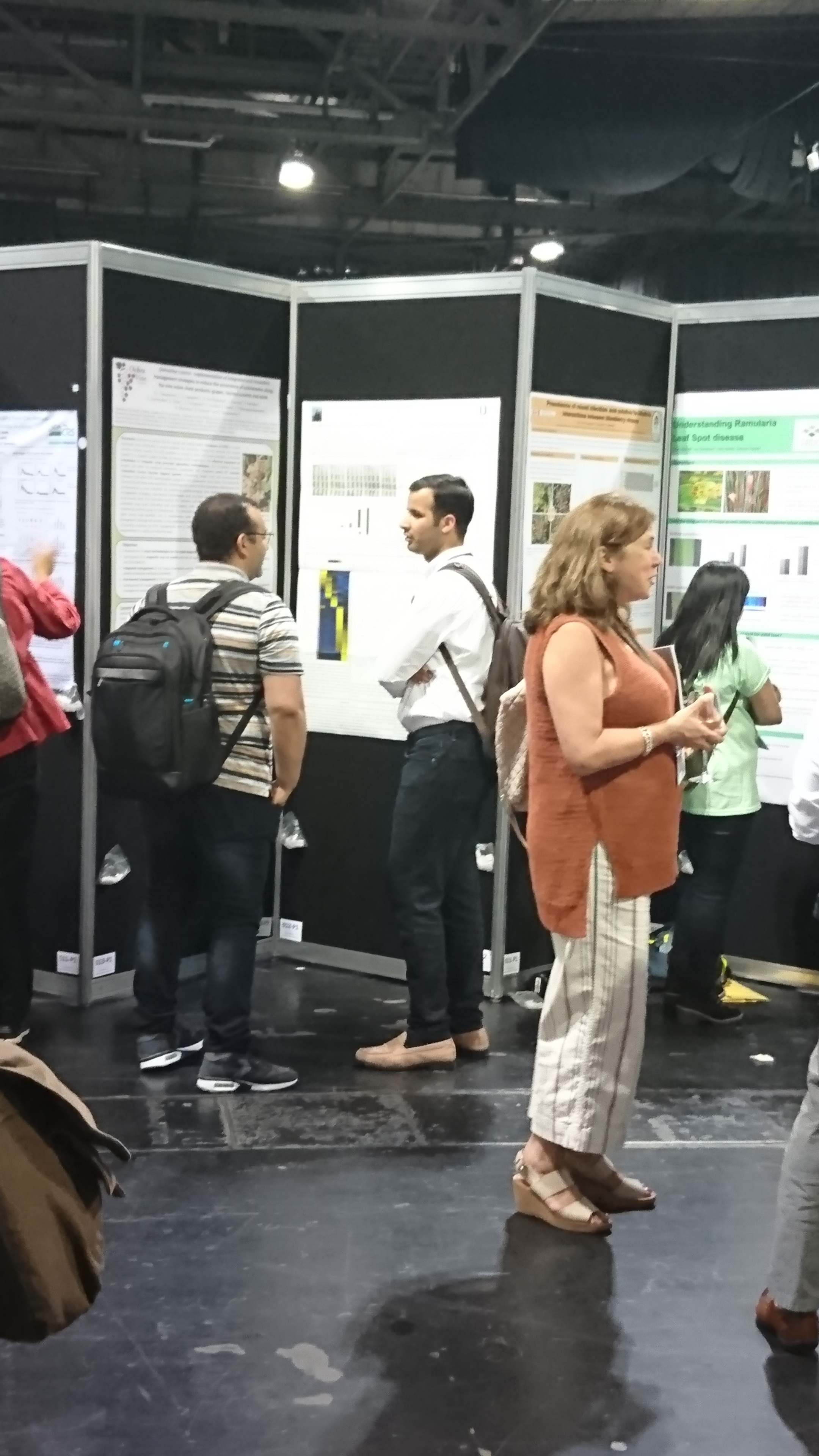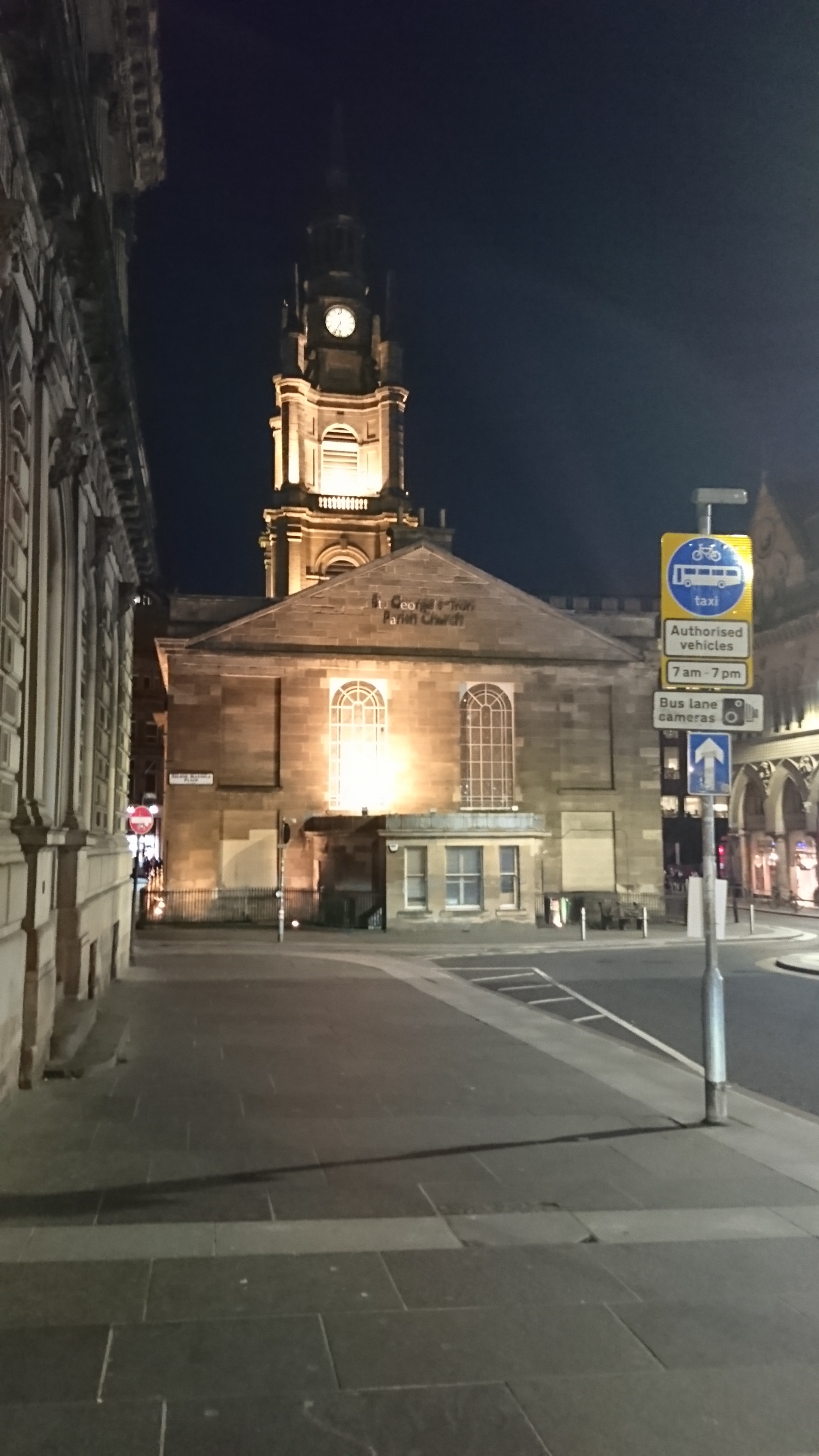 2018-06-05
Paper
Our paper is published in Plant Chemical Genbomics as a part of the Methods in Molecular Biology book series. Link

2017-12-03
Paper
Our microbiology paper has been published in JGPP. Well done, Kirara!

2017-10-20
Paper
Our paper is out in New Phytologist. Well done, Yusuke!

2017-10-01
A PhD student
A PhD student coming from Egypt join our lab. He is highly motivated!

2017-09-21
Scientific meetings
I and a master course student attended 2017 The Japan-Korea Joint Symposium and 2017 Asian Conference on Plant Pathology held on 12th-16th September at Jeju Island in Korea. He seemed to enjoy discussion and communication with students and researchers in English. After the conference, we also attended an annual meeting of The Phytopathological Society of Japan for Kansai area. Due to a typhoon, the flight was delayed and my student gave an oral presentation just after arriving from Korea in a meeting for young students held on the day before the meeting. The talk was so good because he could well prepare the slides and talk while waiting for the flight. Well-prepared talk is the basics of good presentation.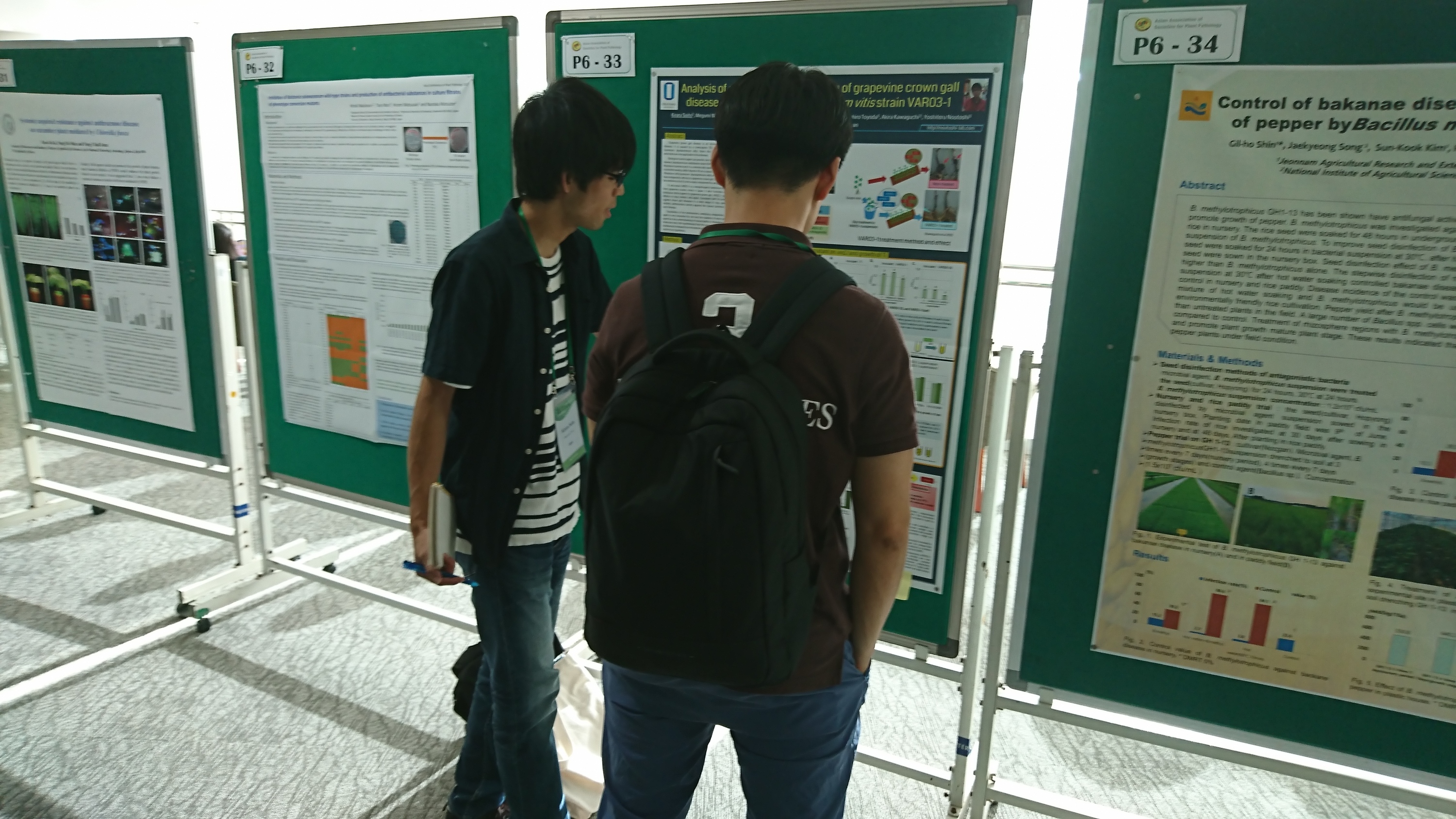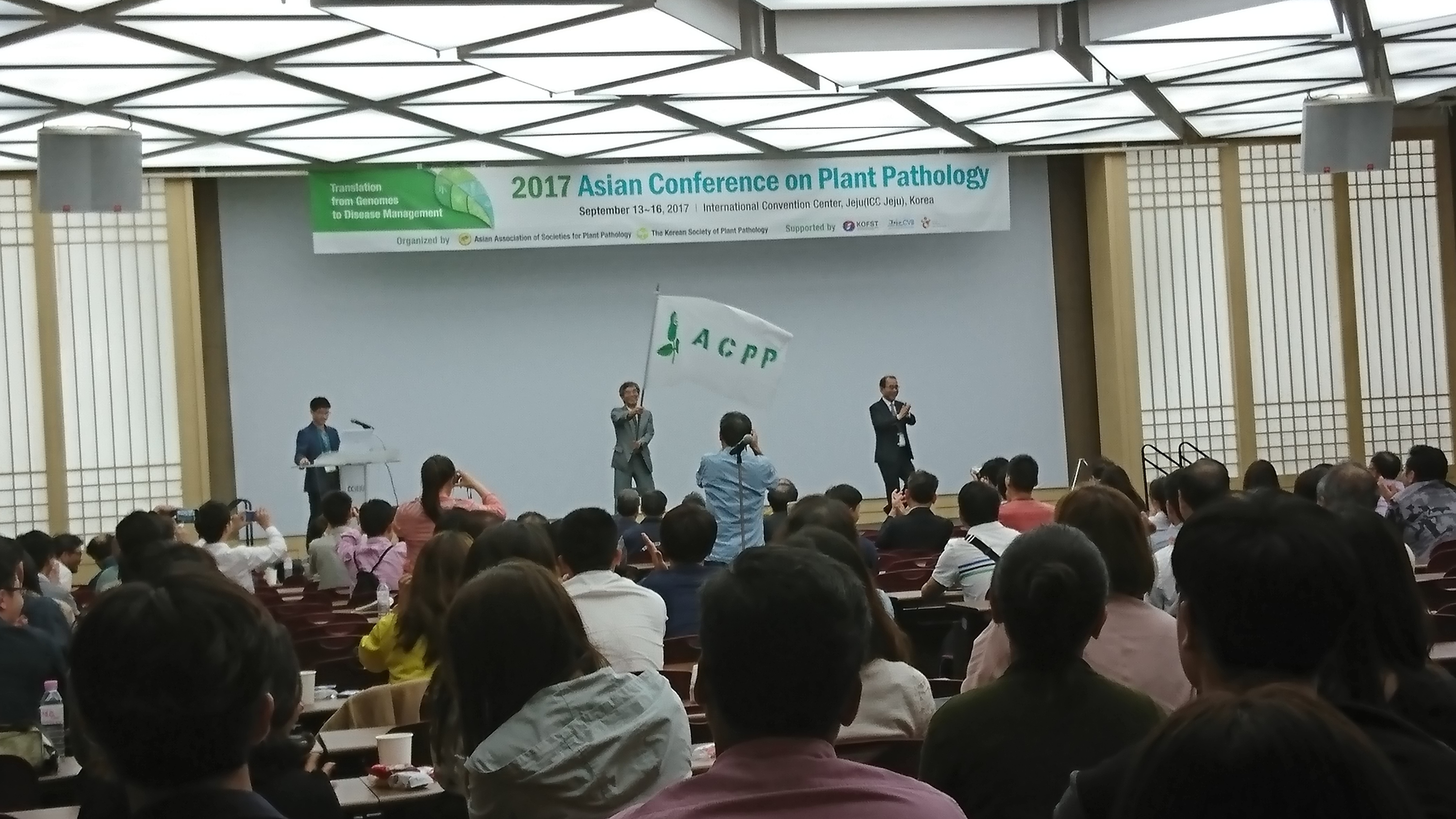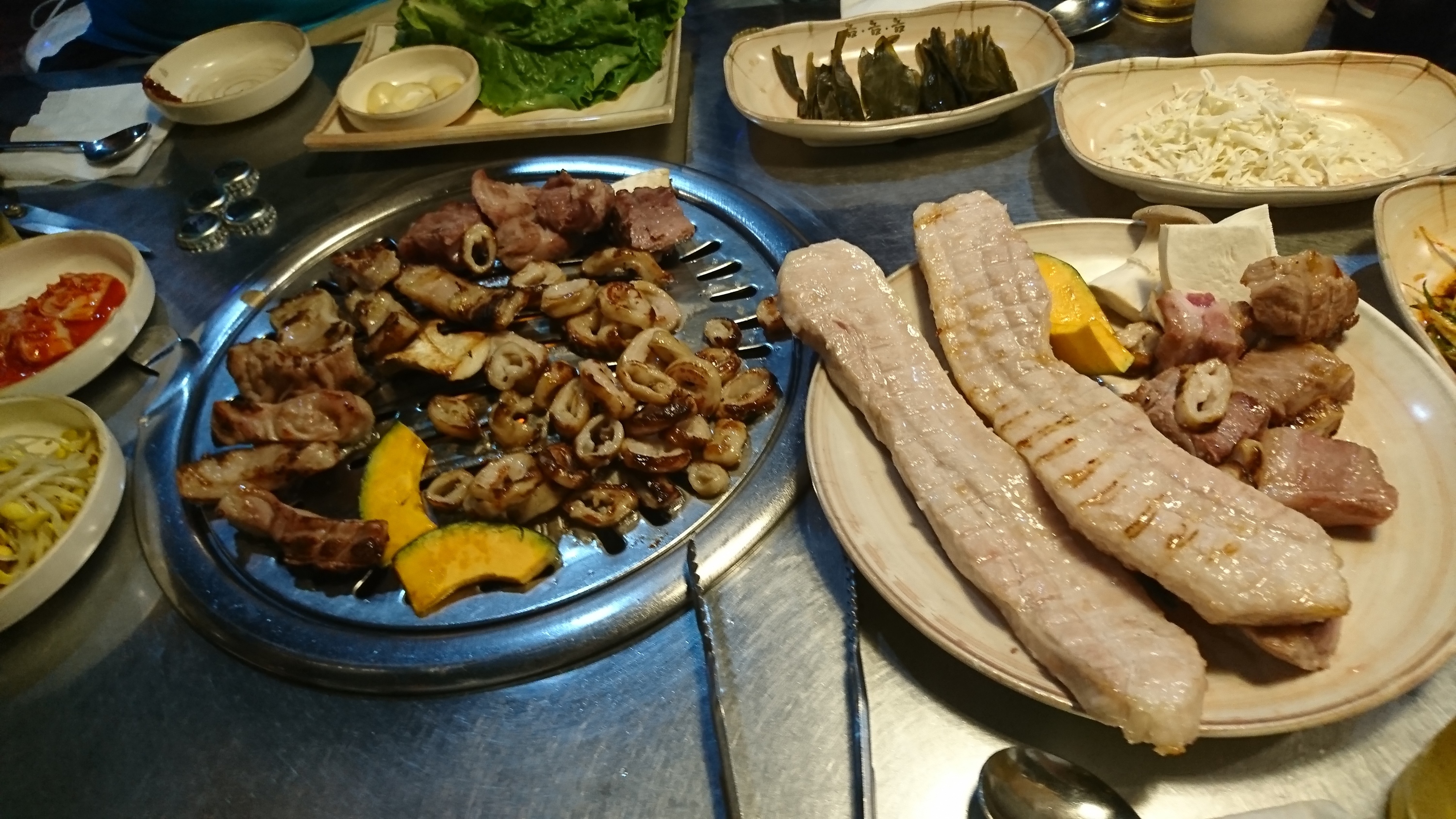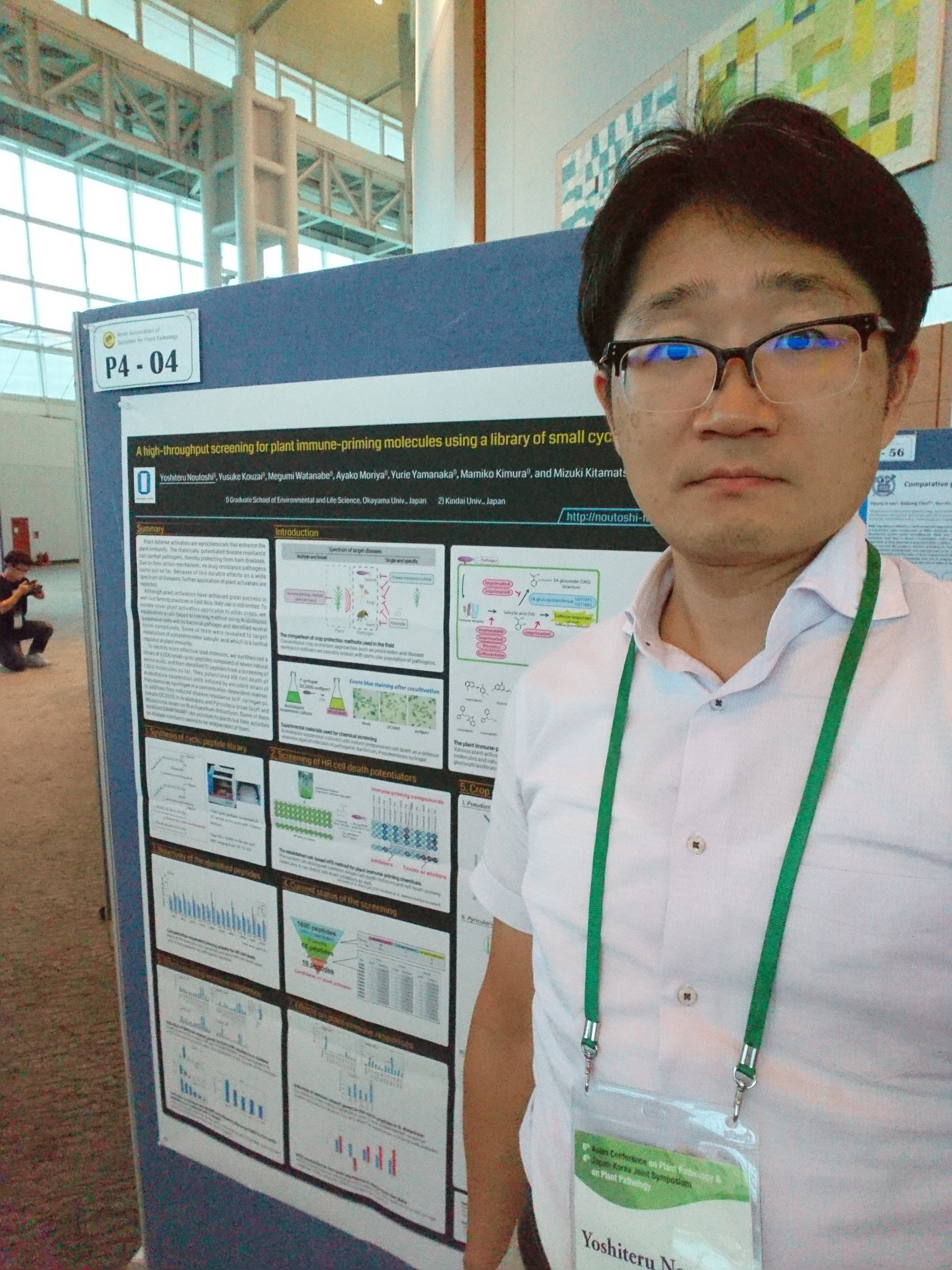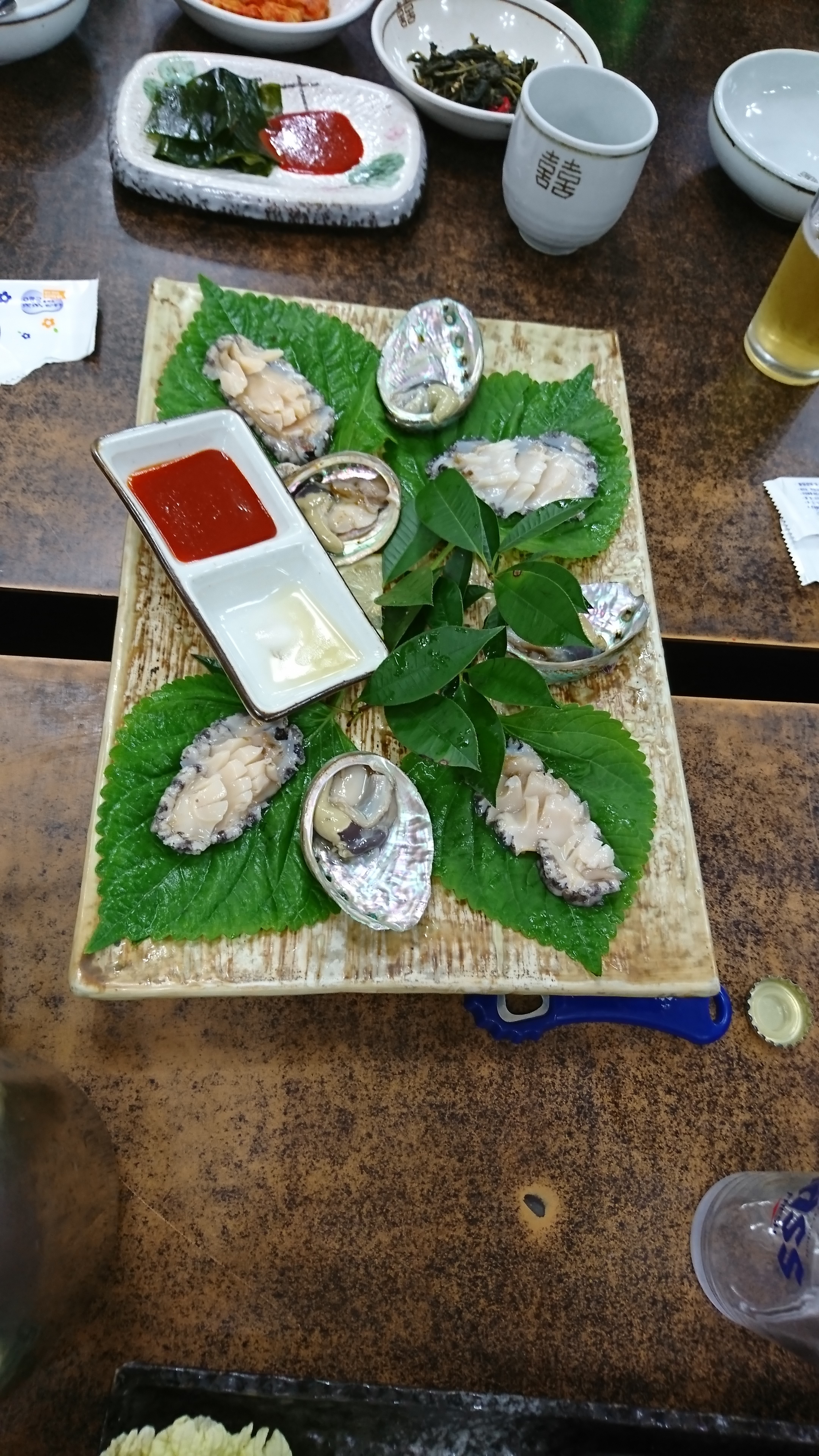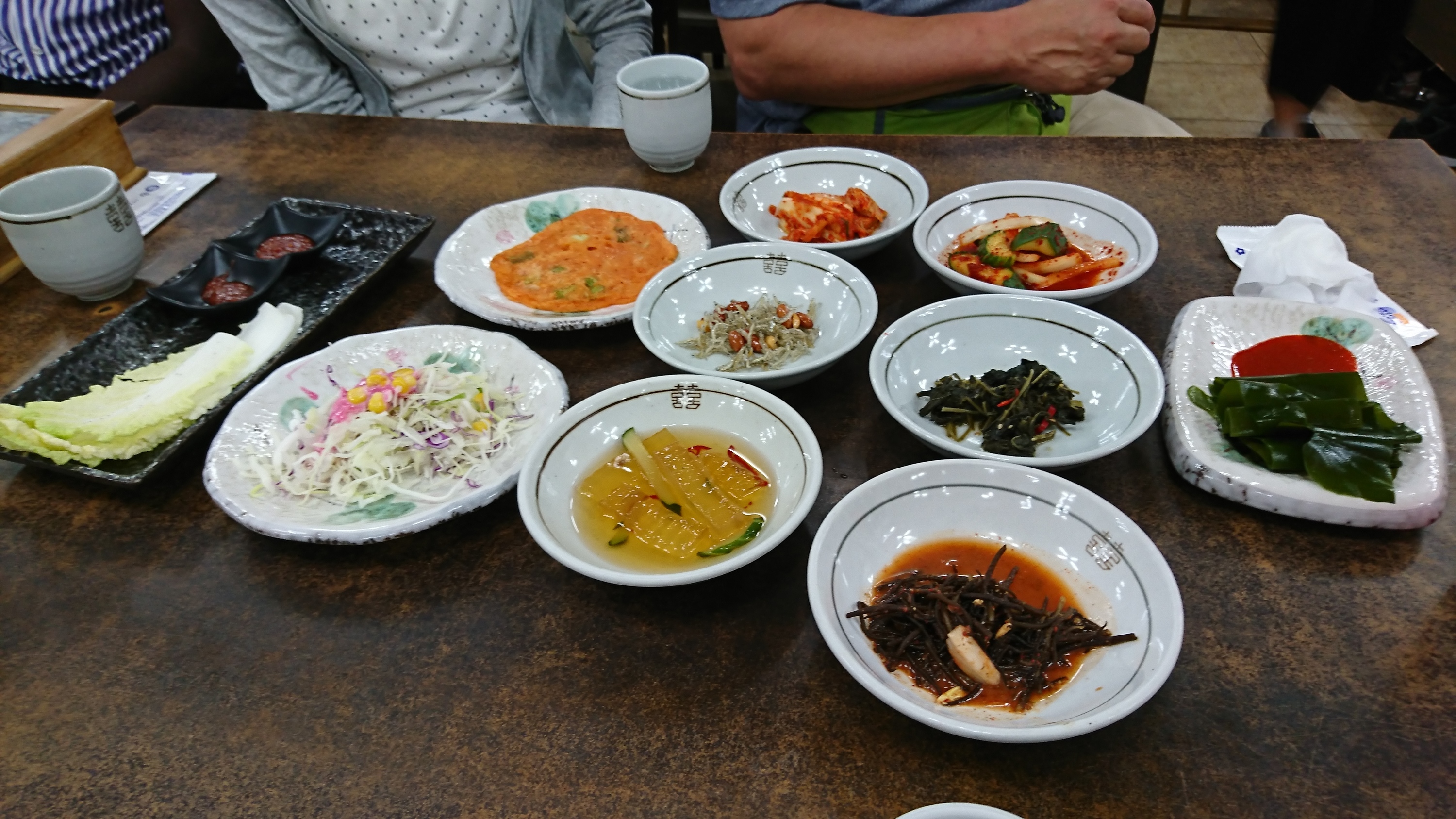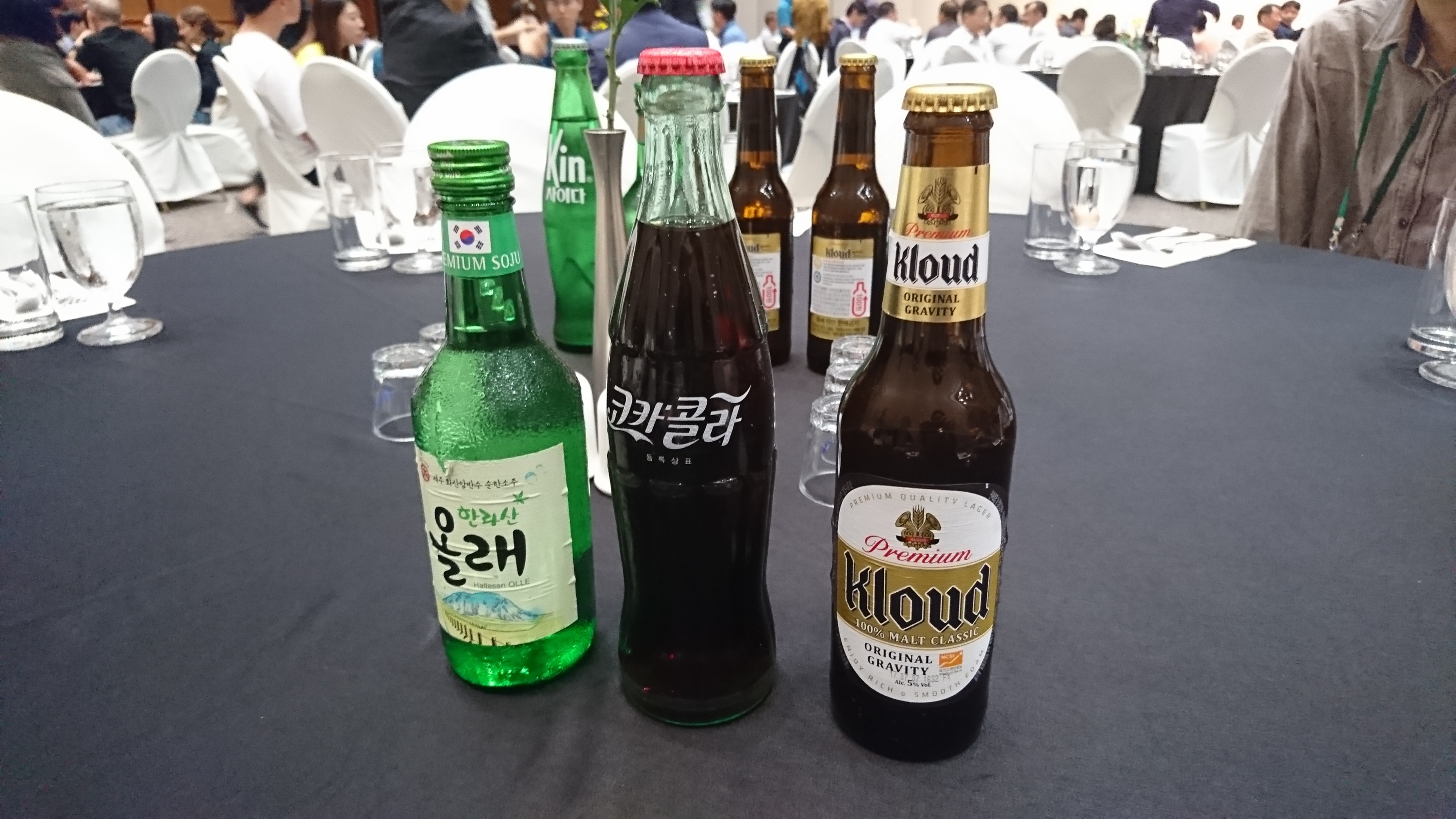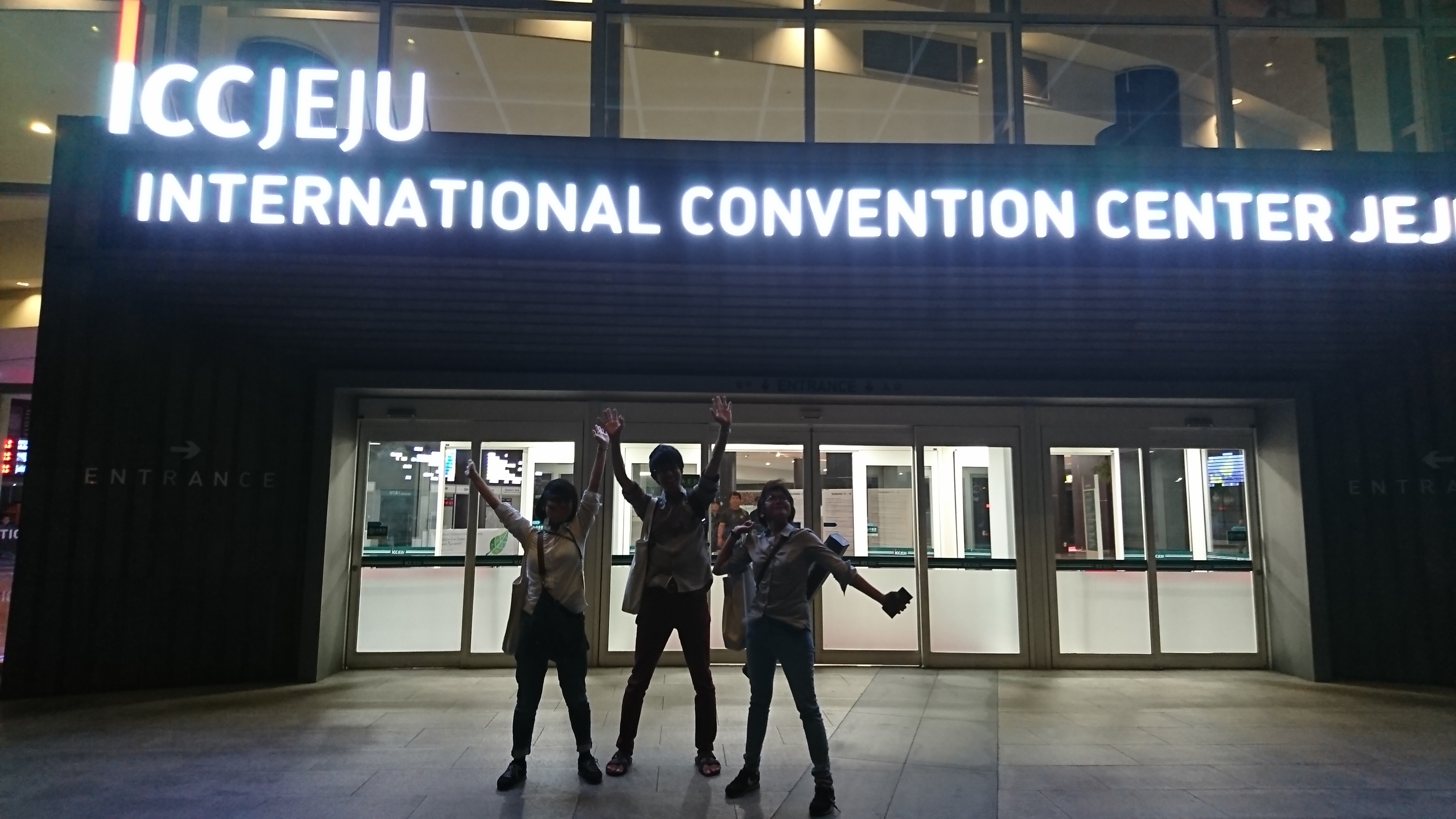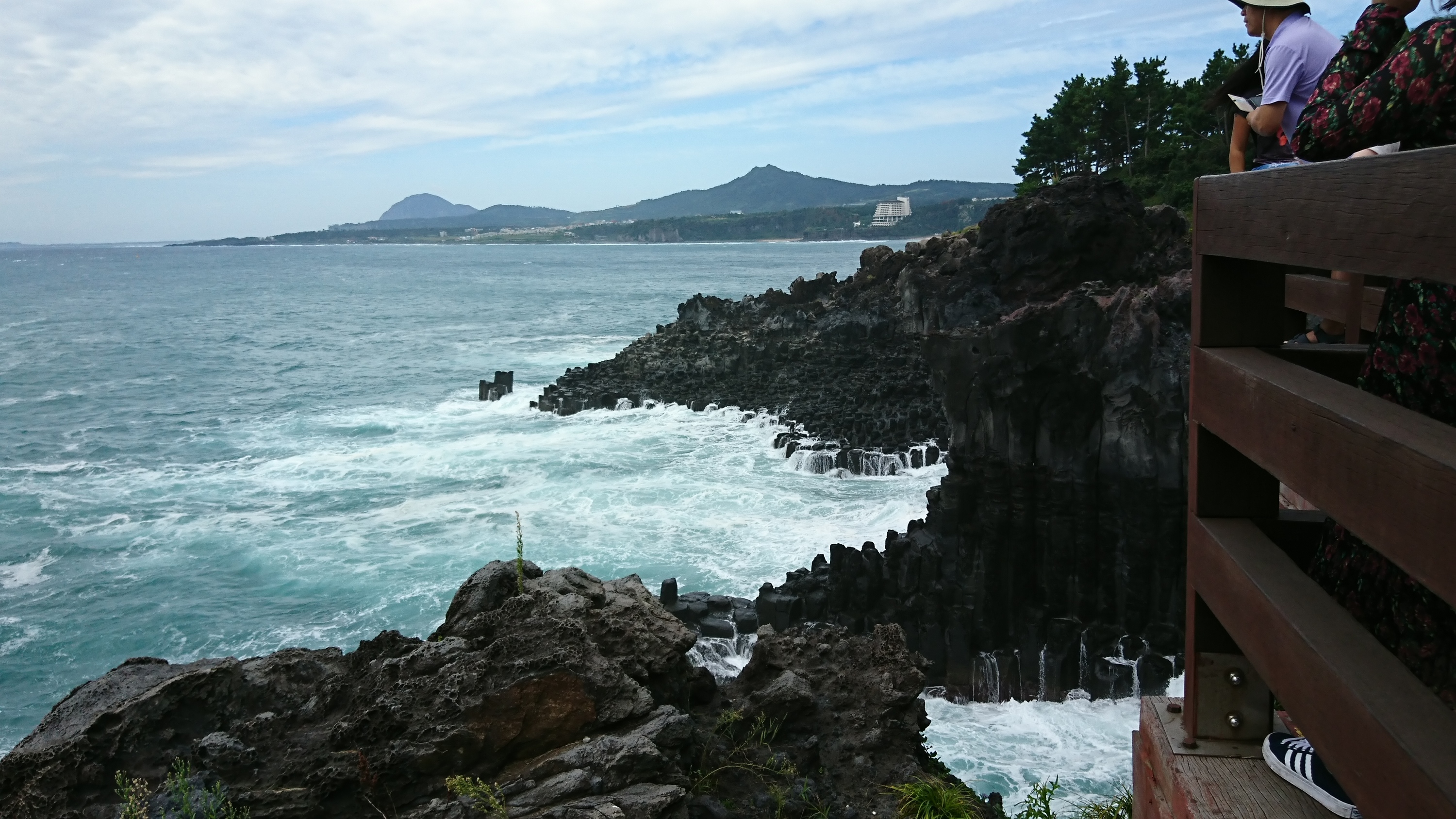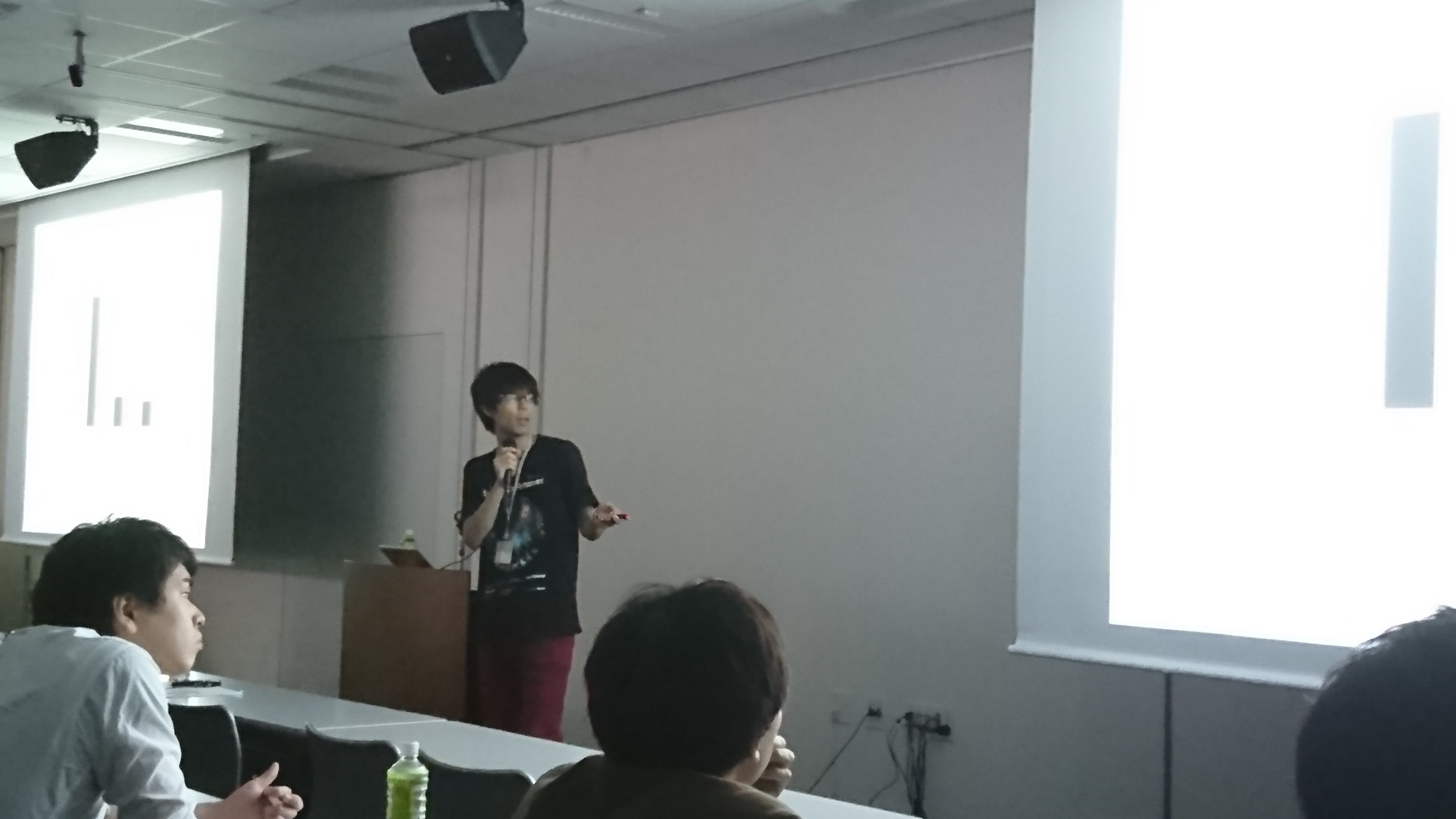 2017-09-03
Lab Trip
We enjoyed a trip to Shodo Island in Seto Inland Sea. After fishing, cooking of a number of small fishes was tough work but taste was good.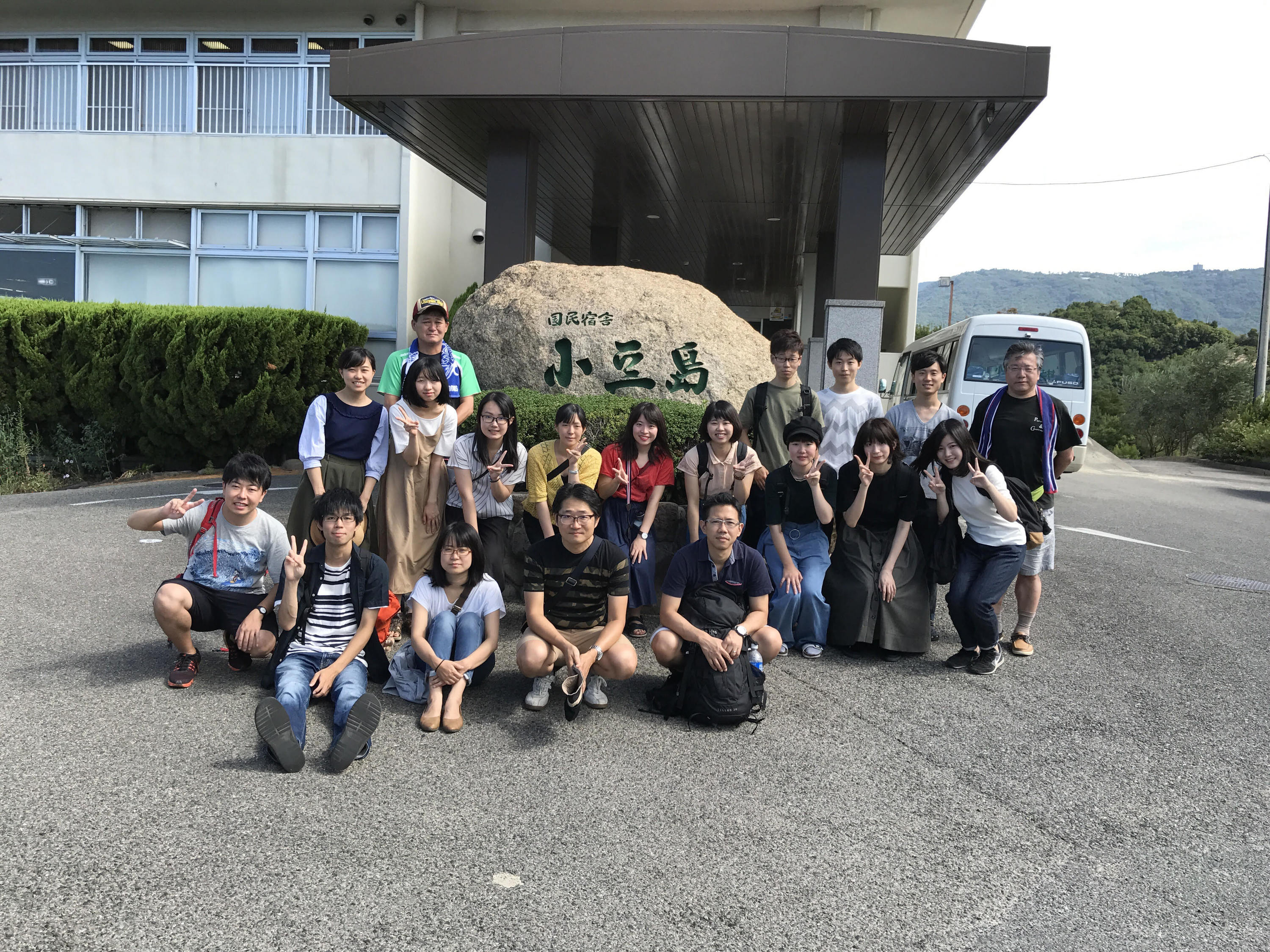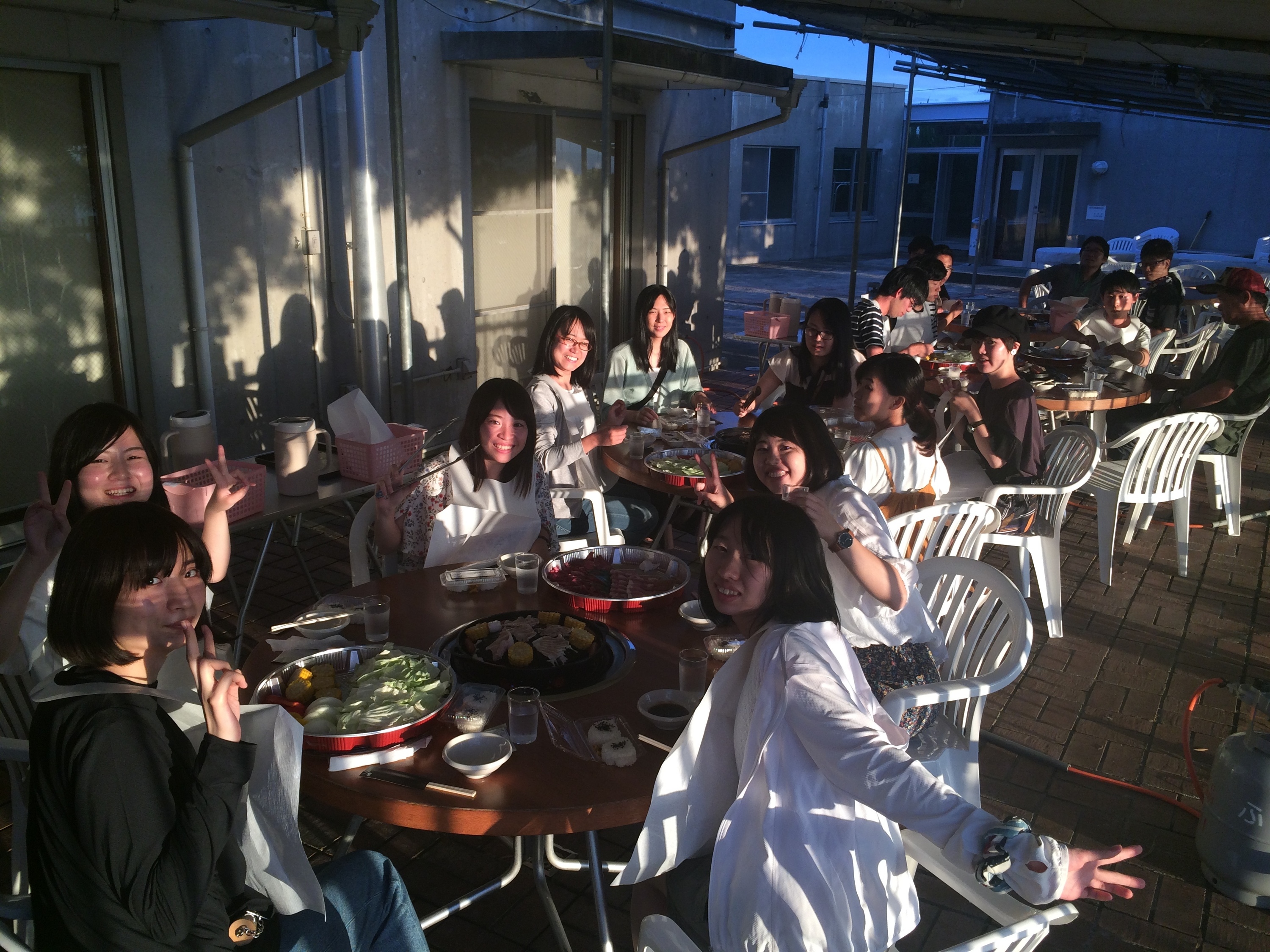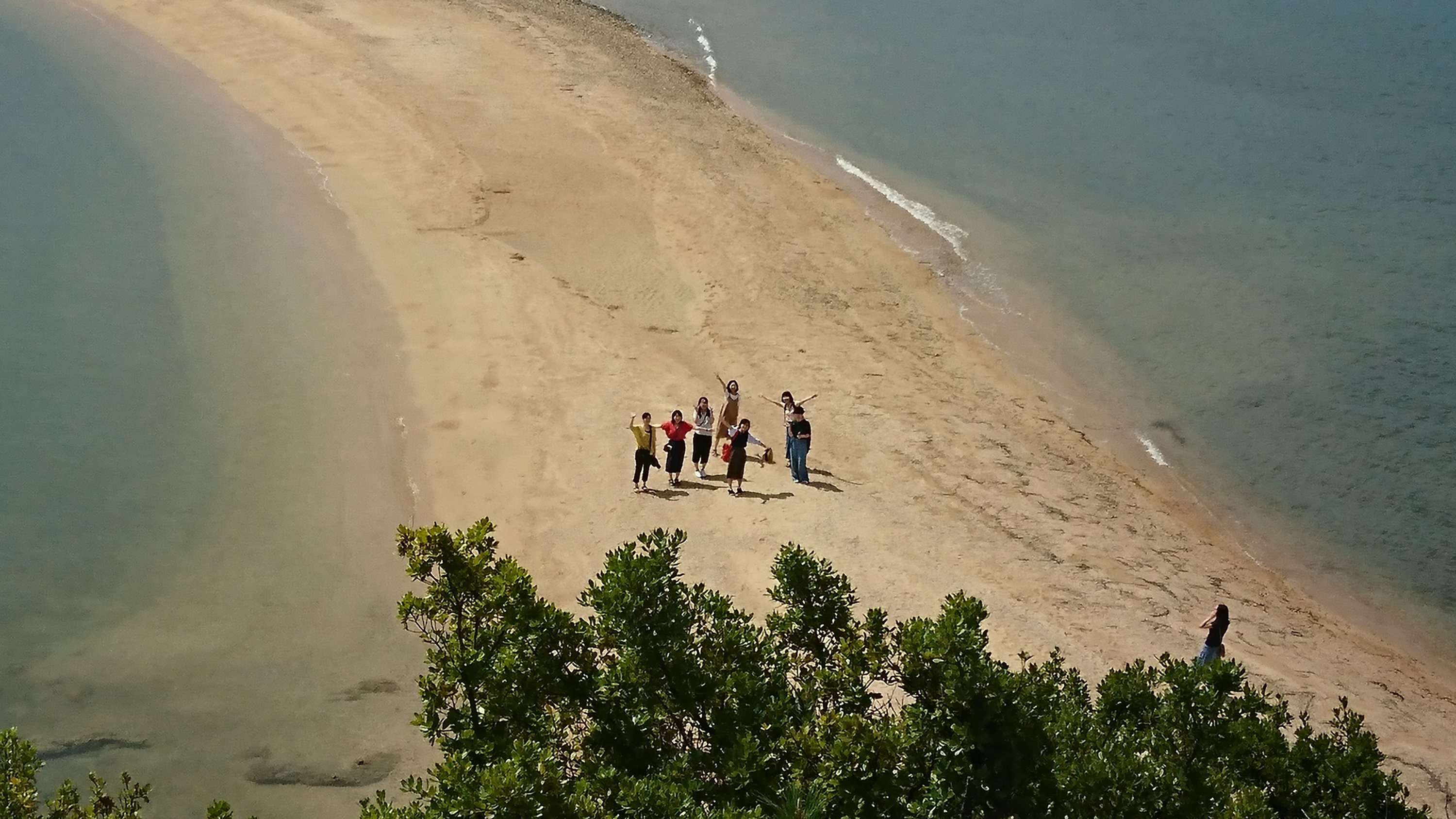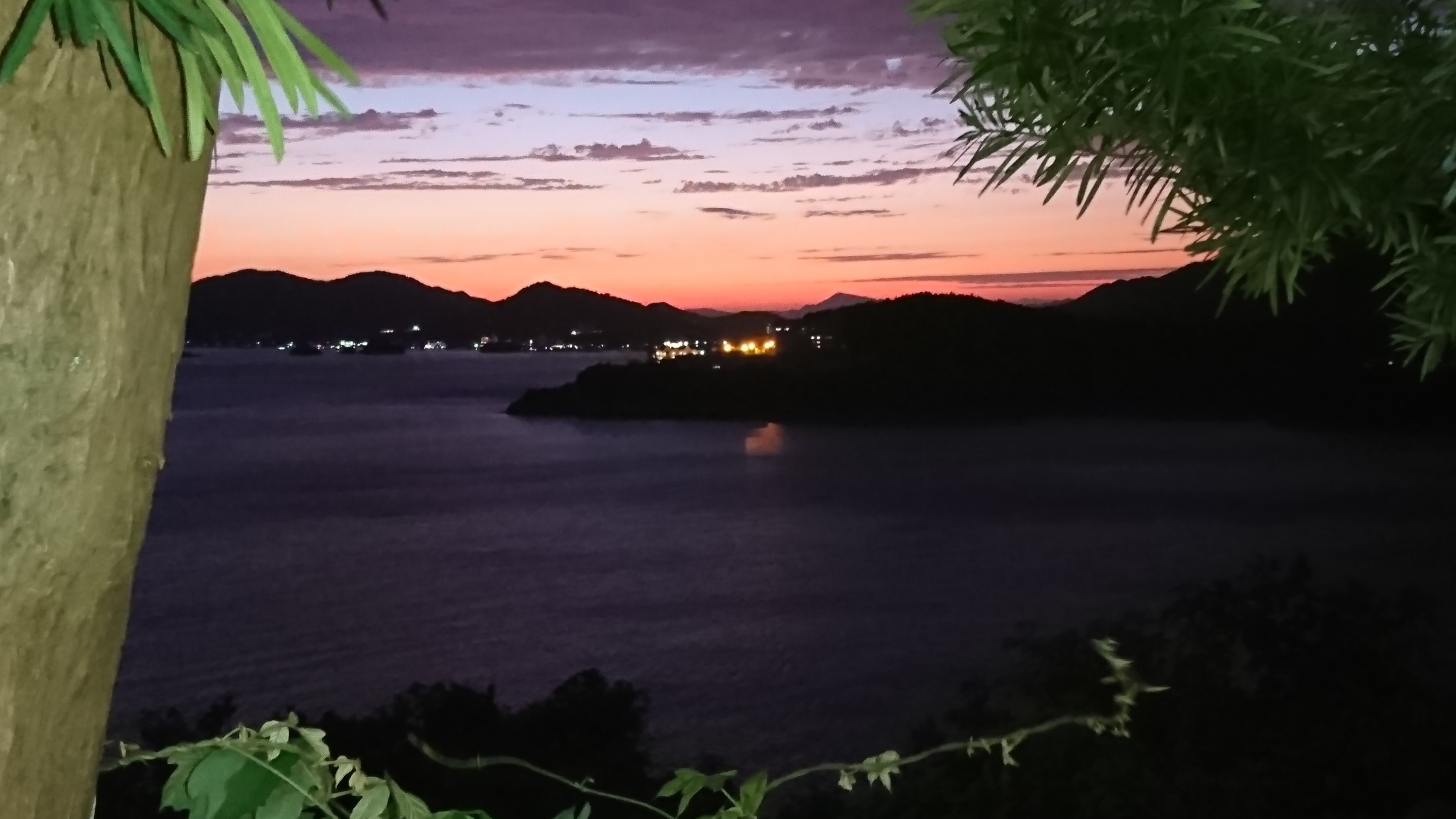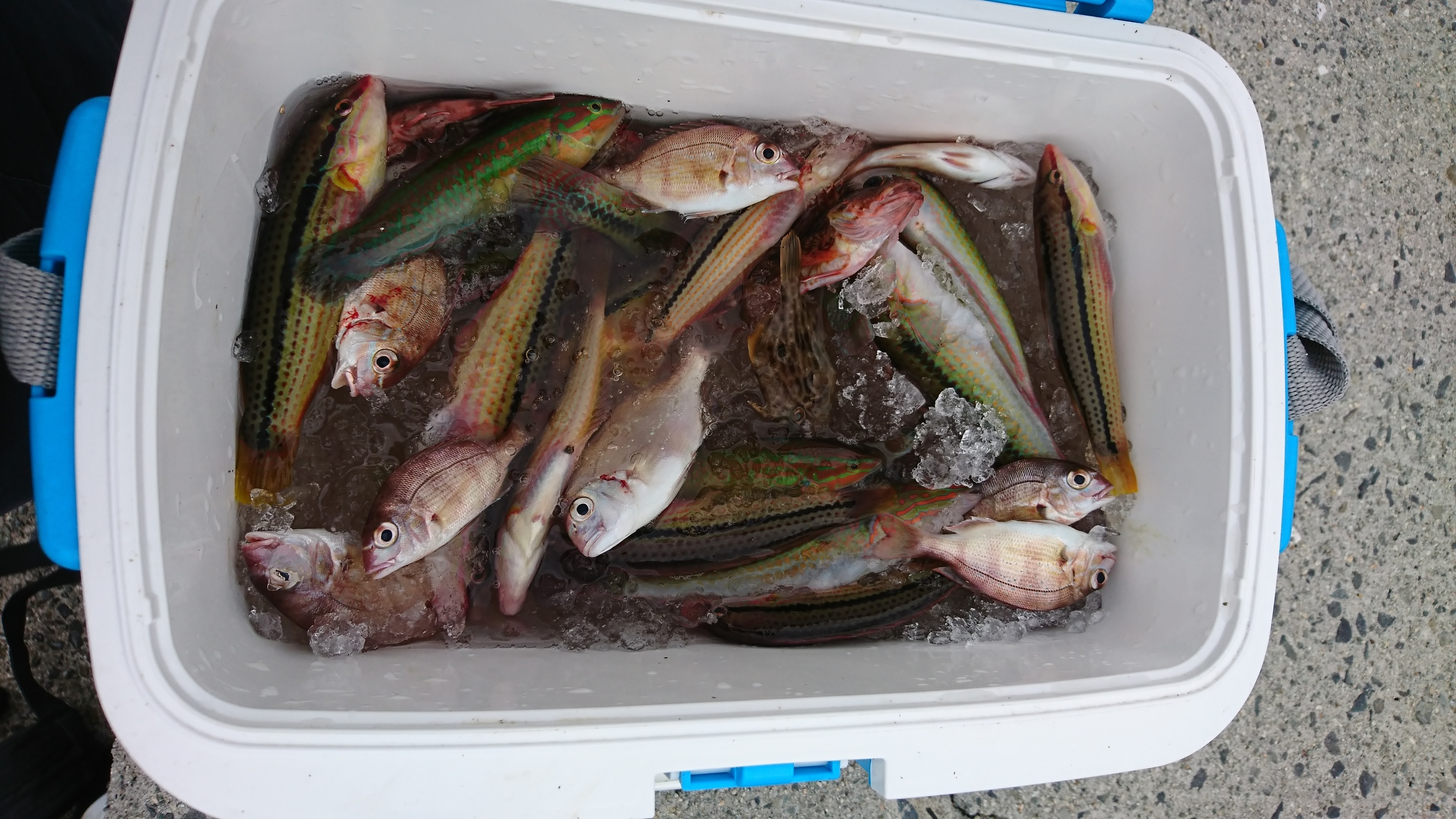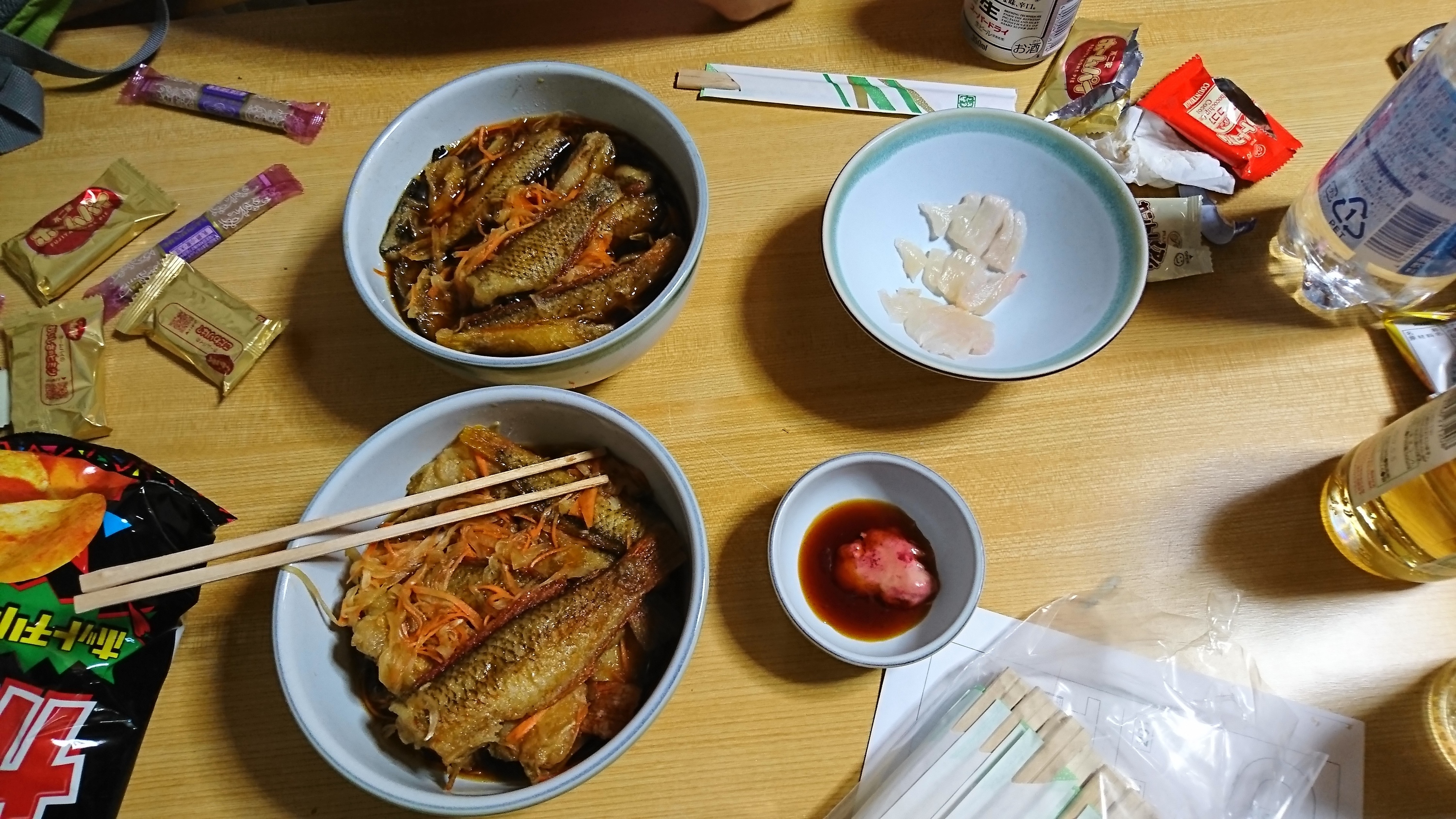 2017-04-17
Presentations of graduate thesis
Two undergraduate students talked their studies.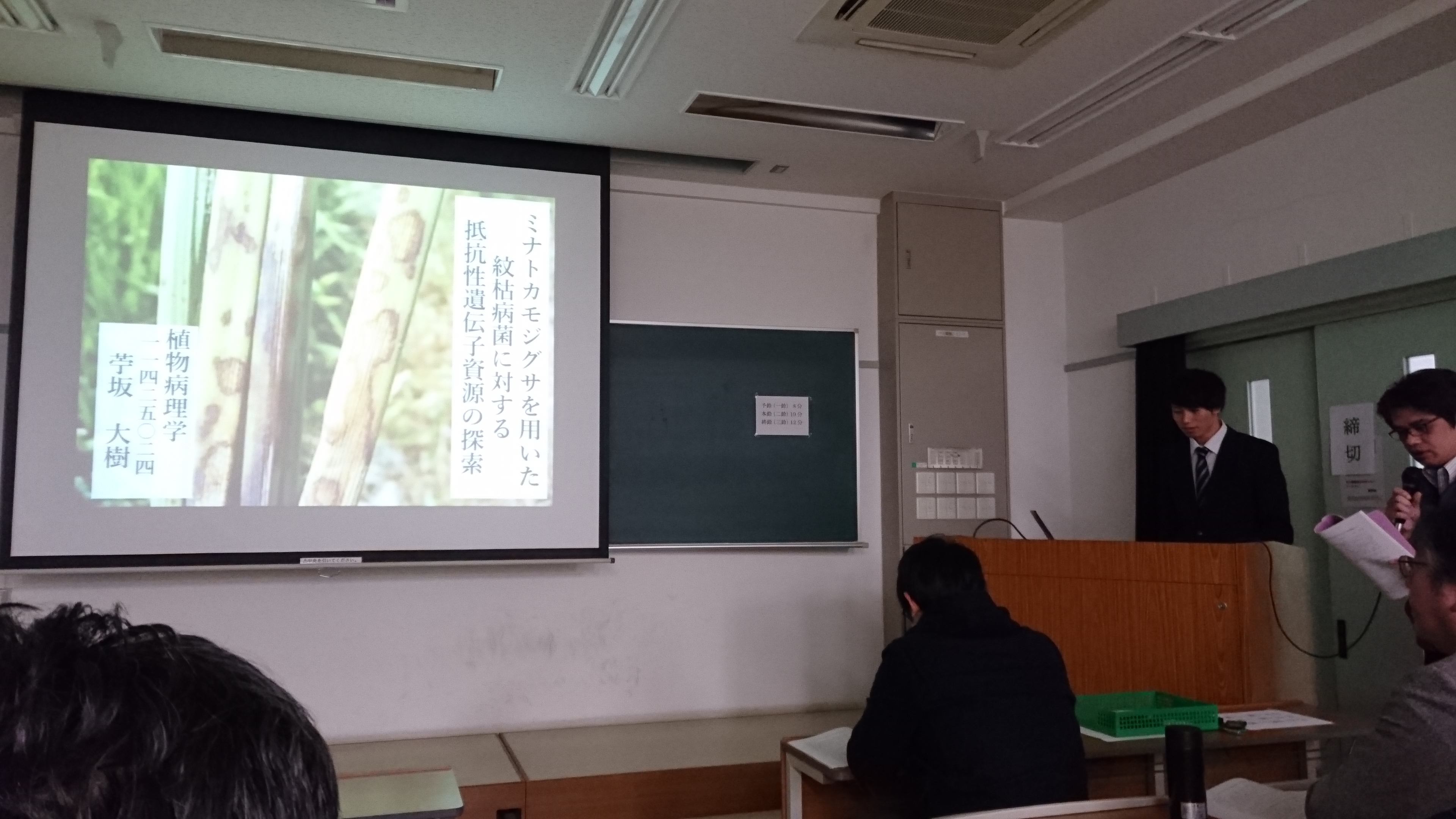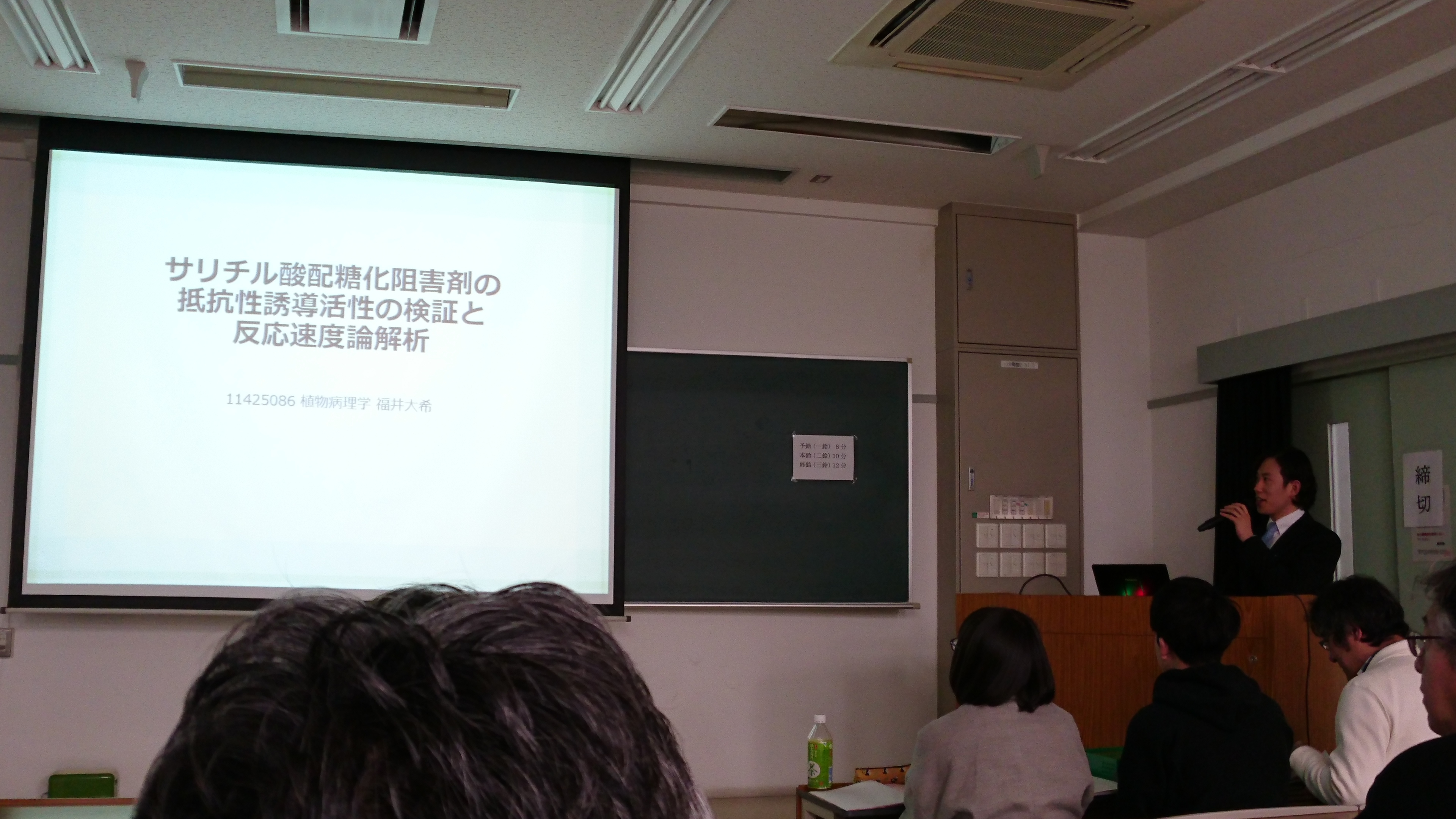 2016-08-08
Presentations at 2016 IS-MPMI Congress
I attended to 2016 IS-MPMI Congresss held at Portland in US with two graduate students from 17th to 21st July. It was my first time to take students to scientific meeting abroad. We are now studying biocontrol agent for grown gall disease in grapes so small trip to vineyards were very useful for us to see agricultural field.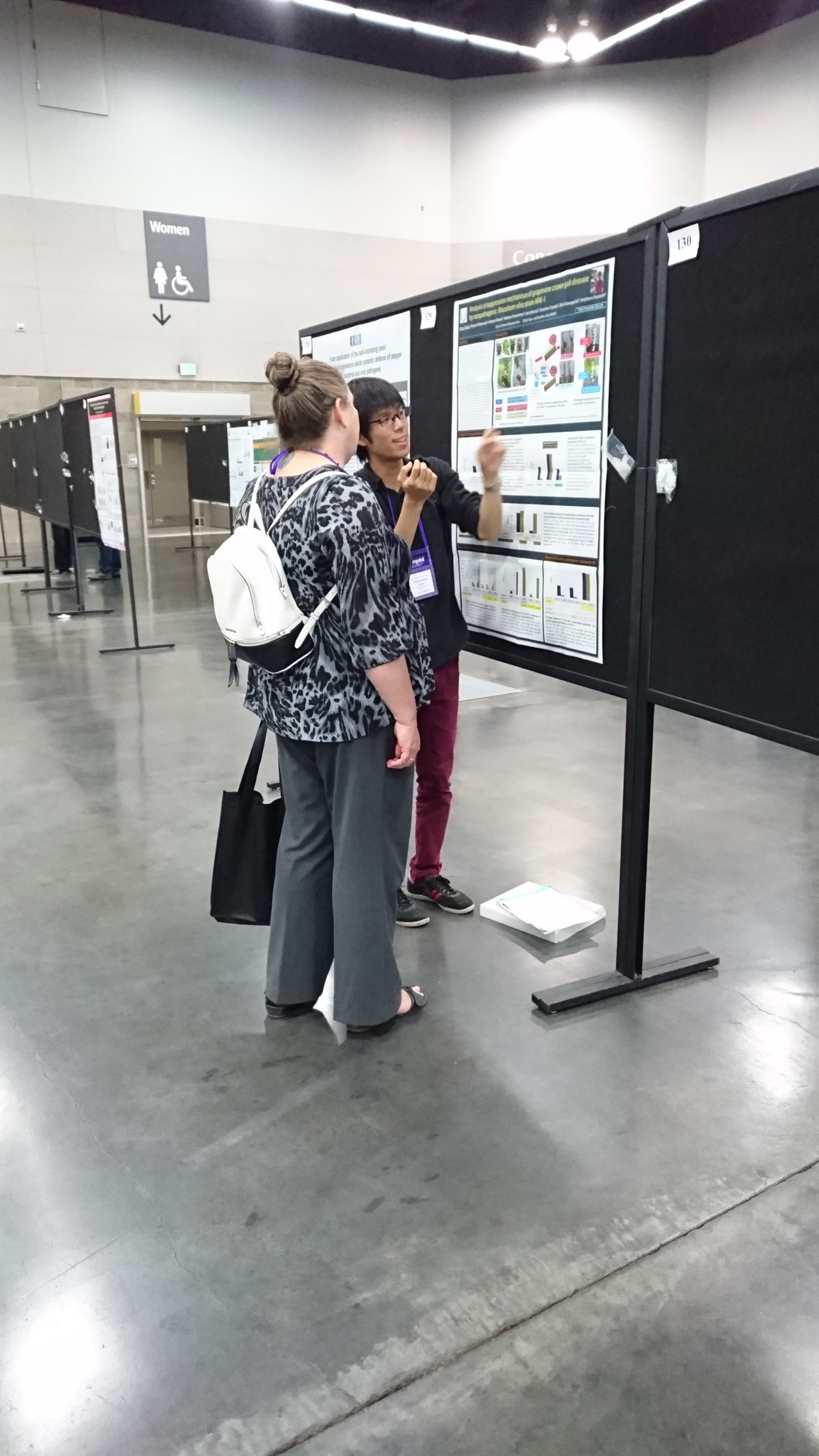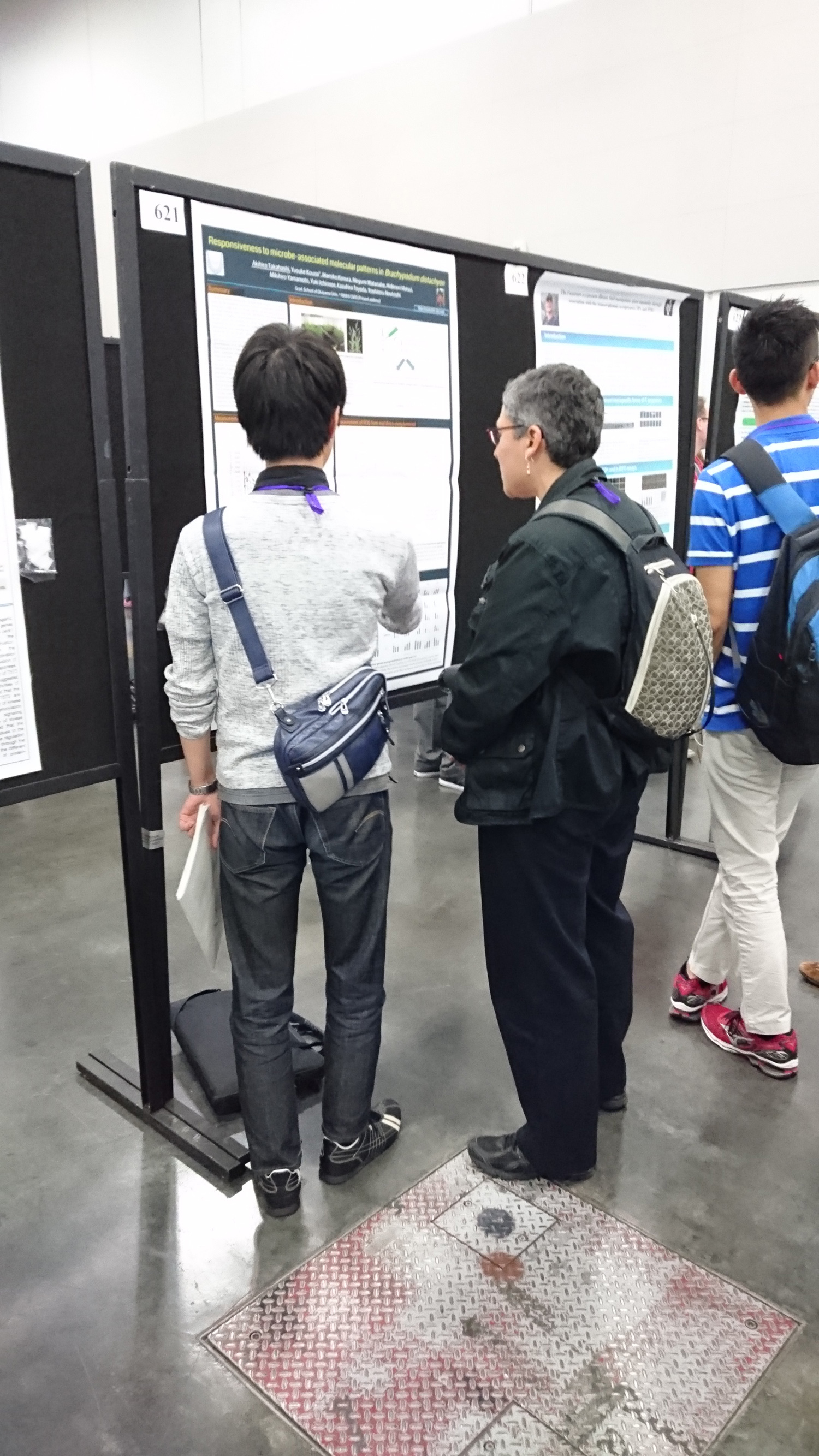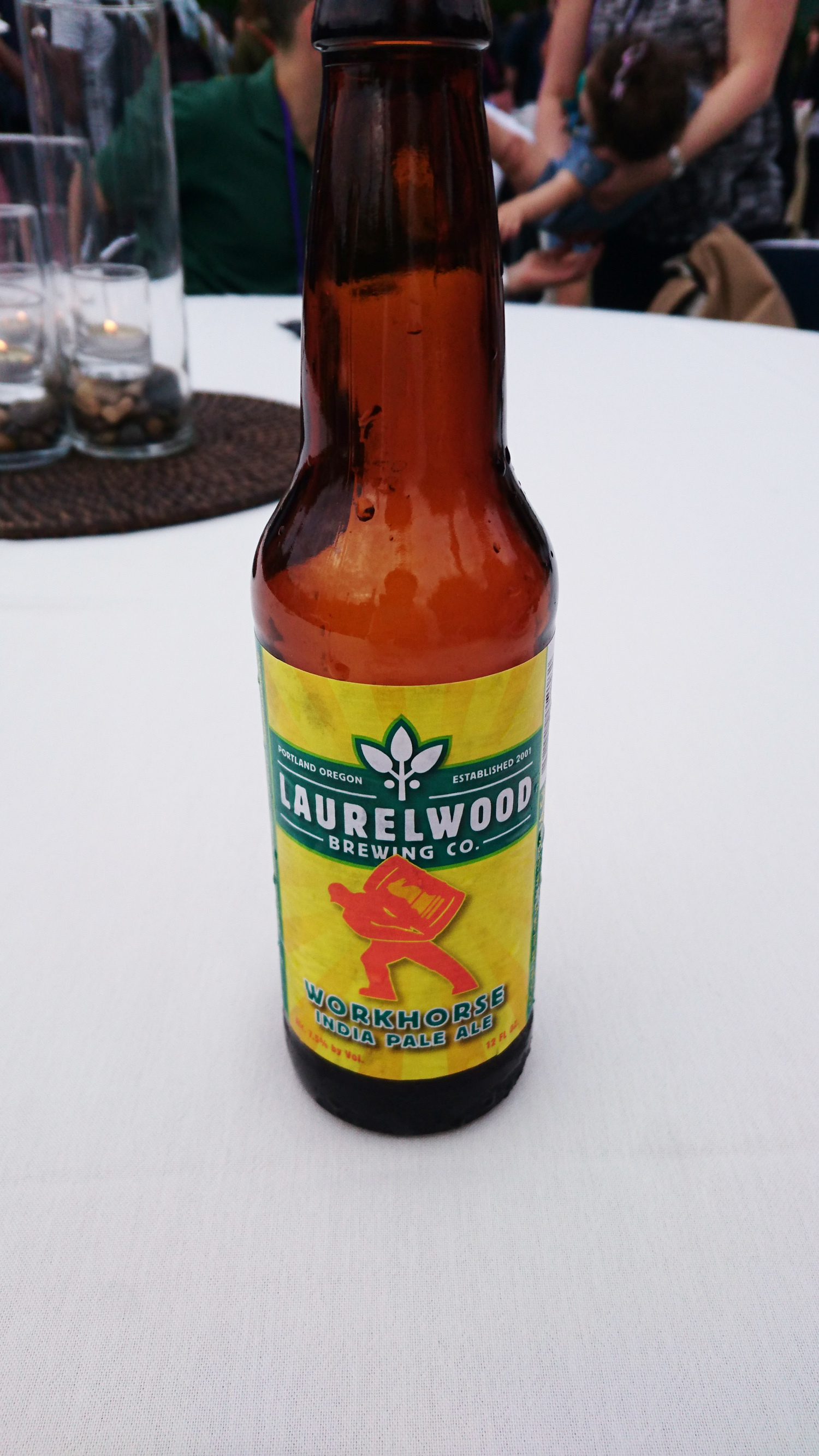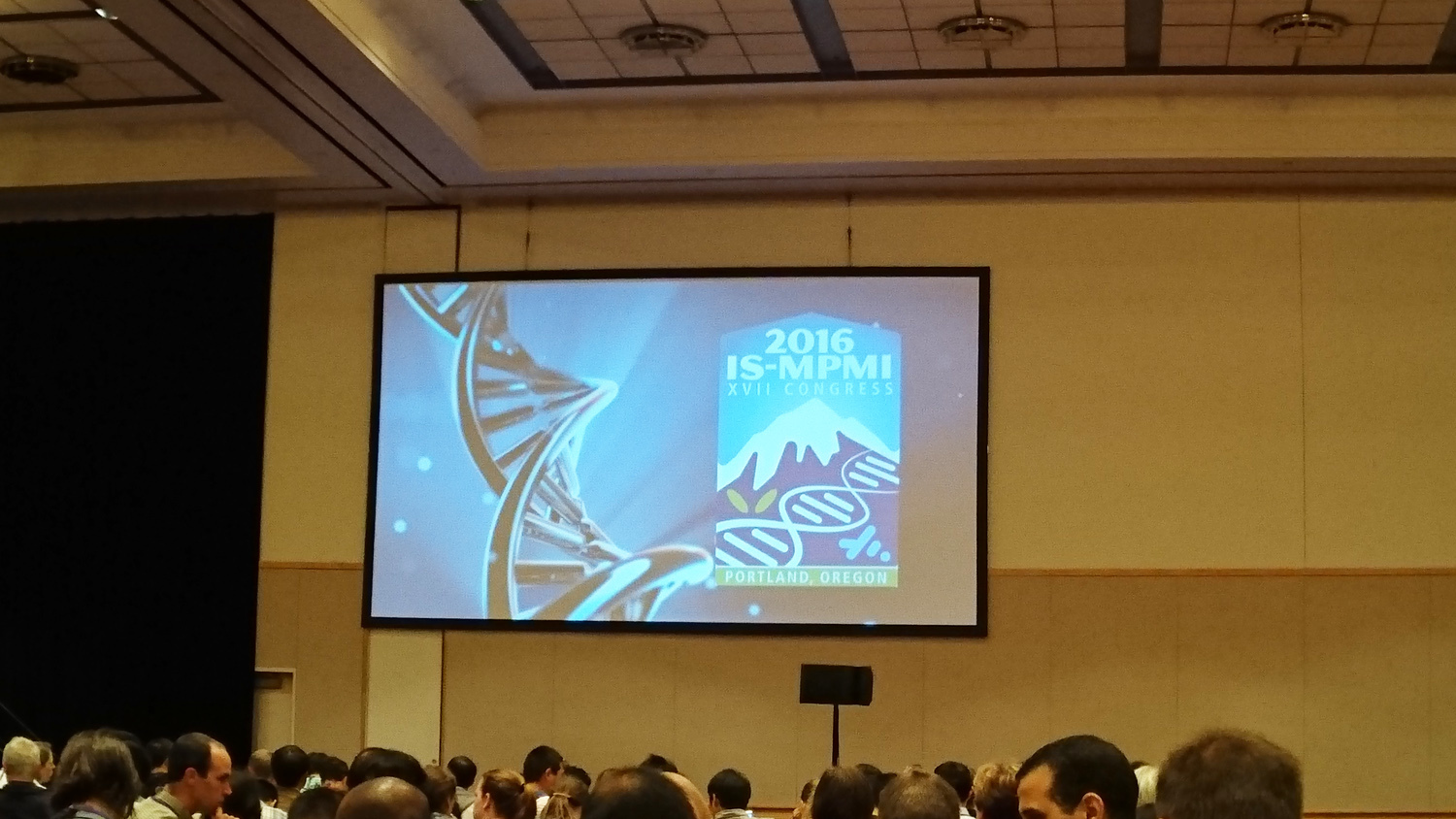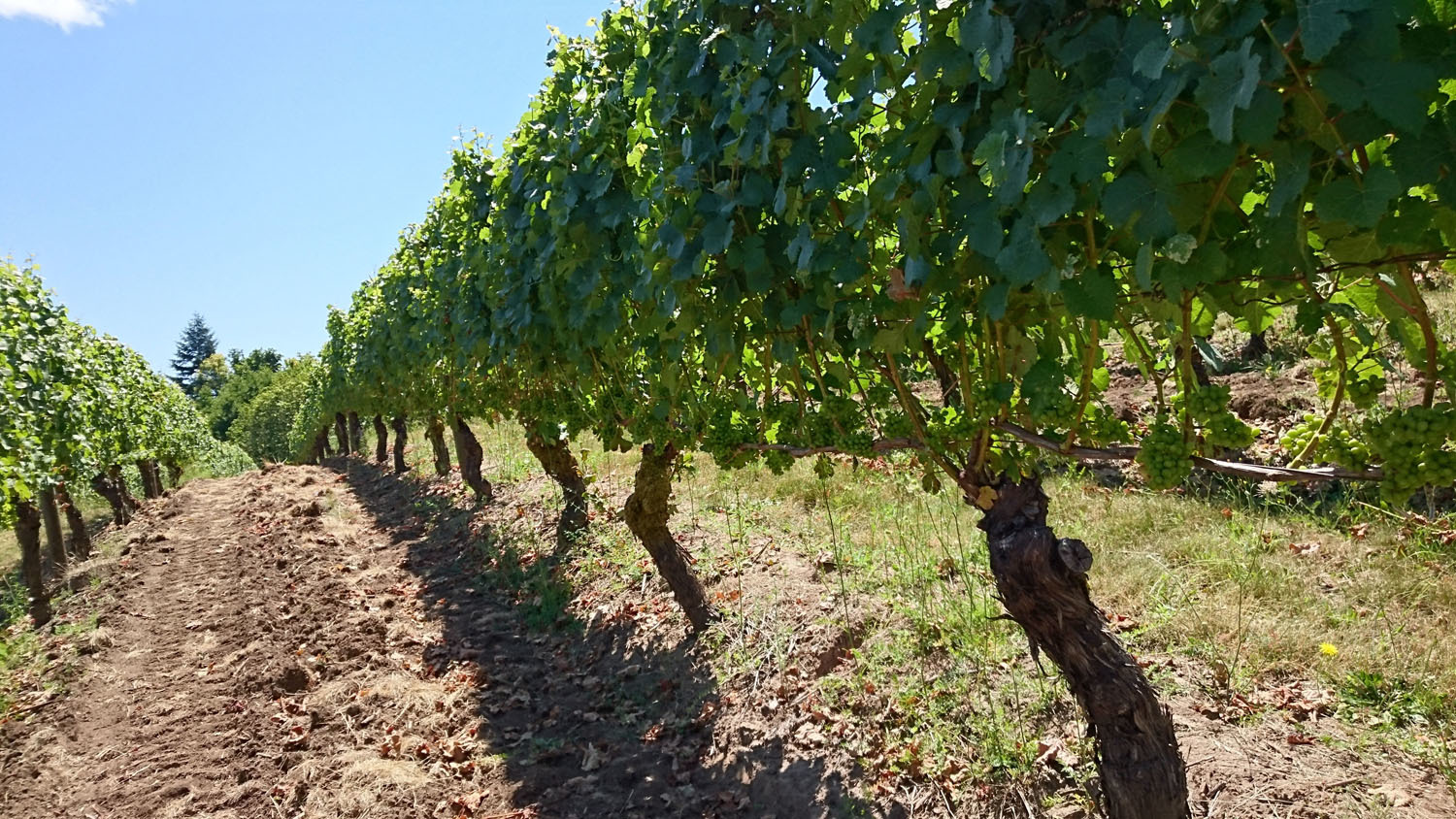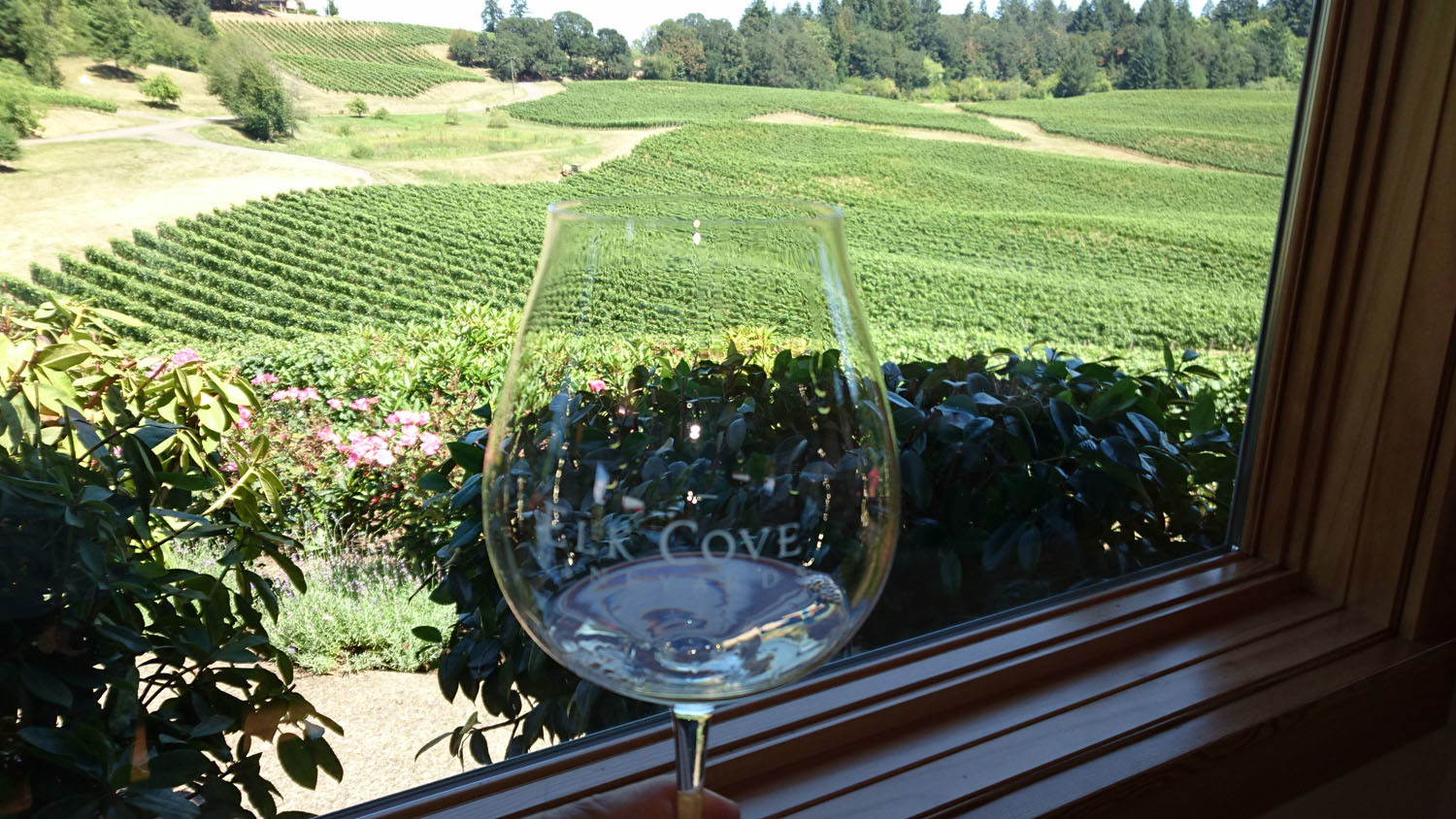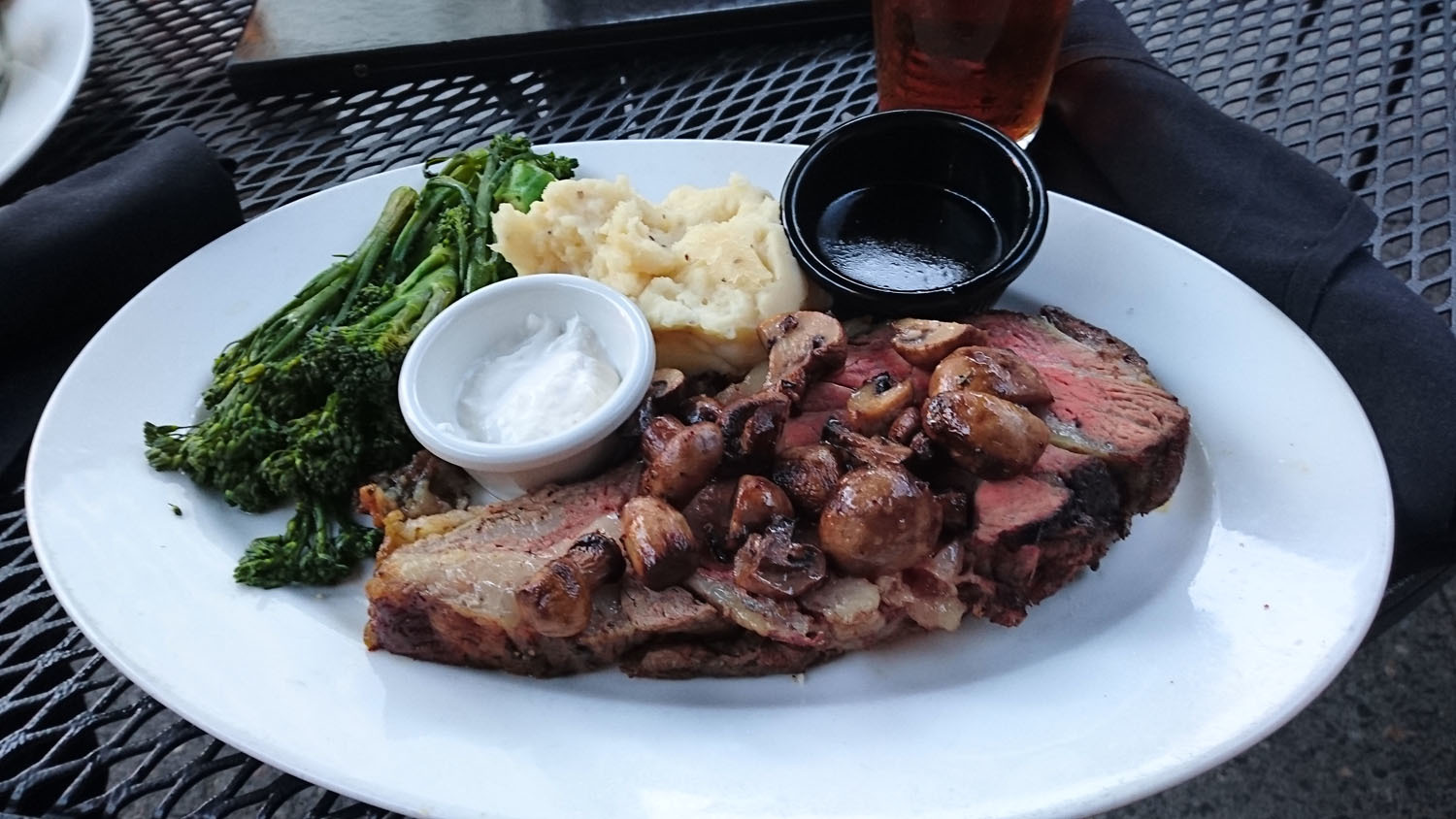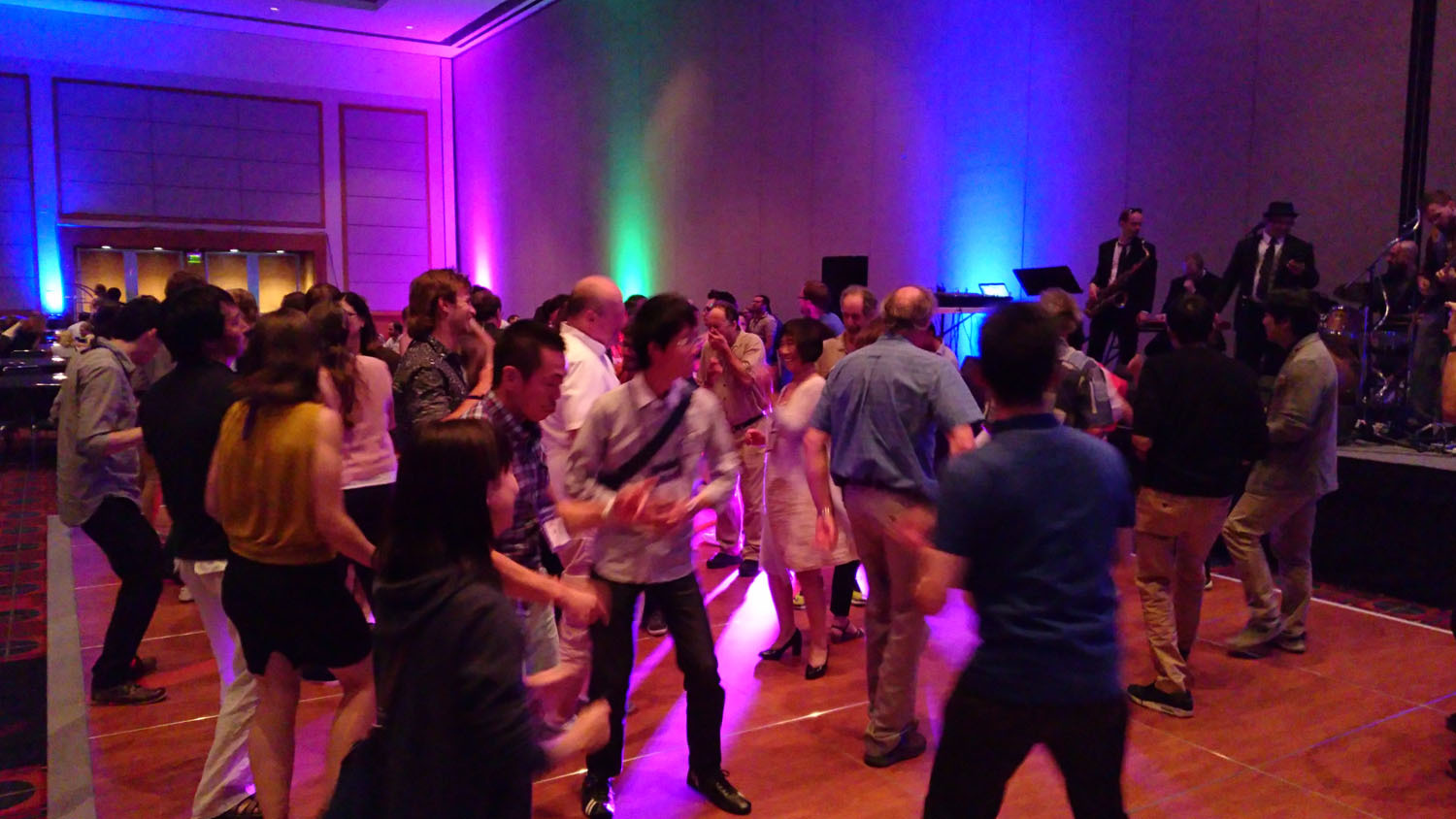 2016-05-16
New member
Dr. Ayako Moriya joins our Lab.
2016-04-04
Hanami-Party
We had a

welcome party for new members and

enjoyed full bloom of the sakura (cherry) at Mt. Handa. Many foreign students join this year. The students made Japanese mochi stuffed with sweet bean paste and strawberry by themselves. It was really nice.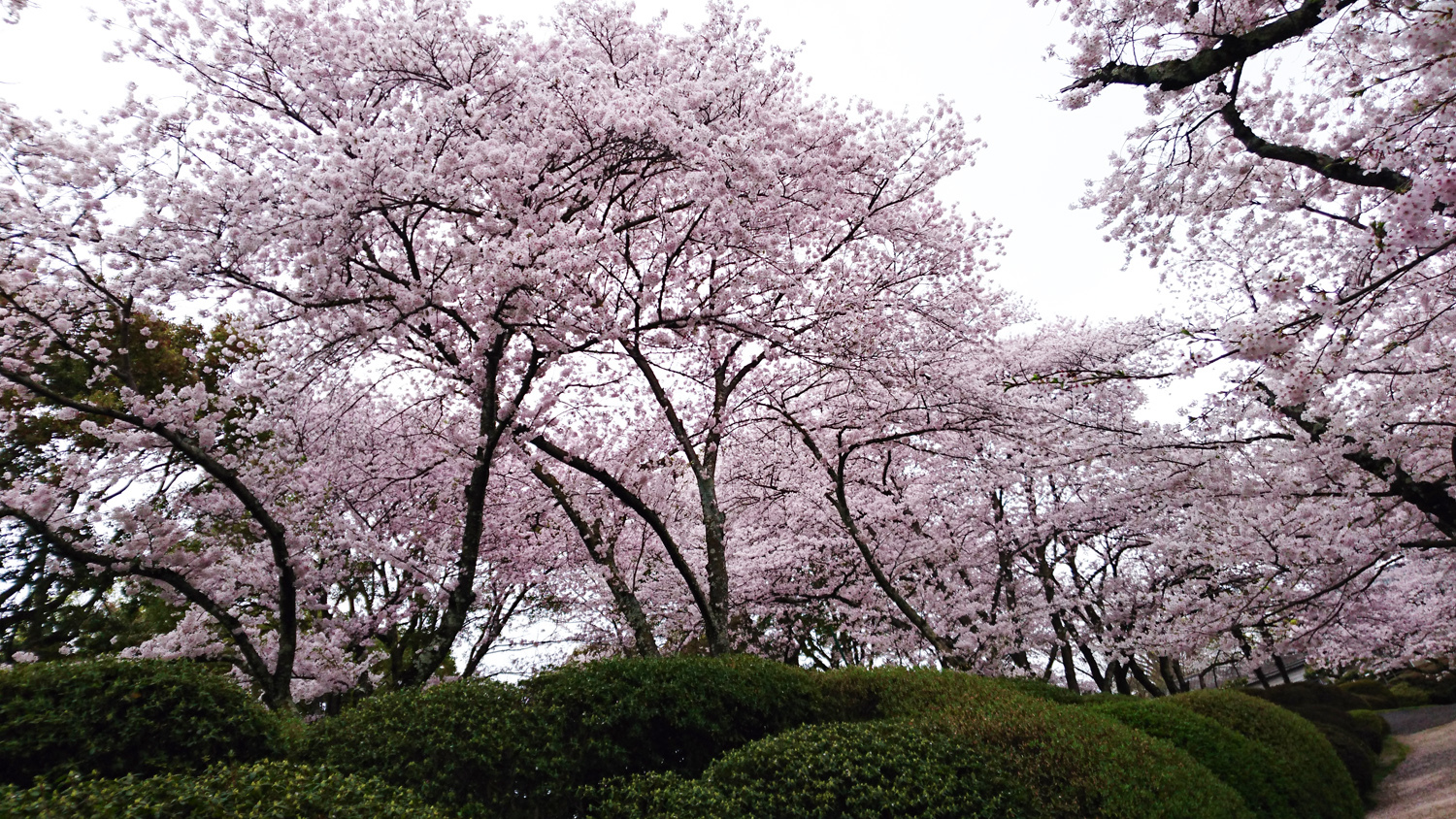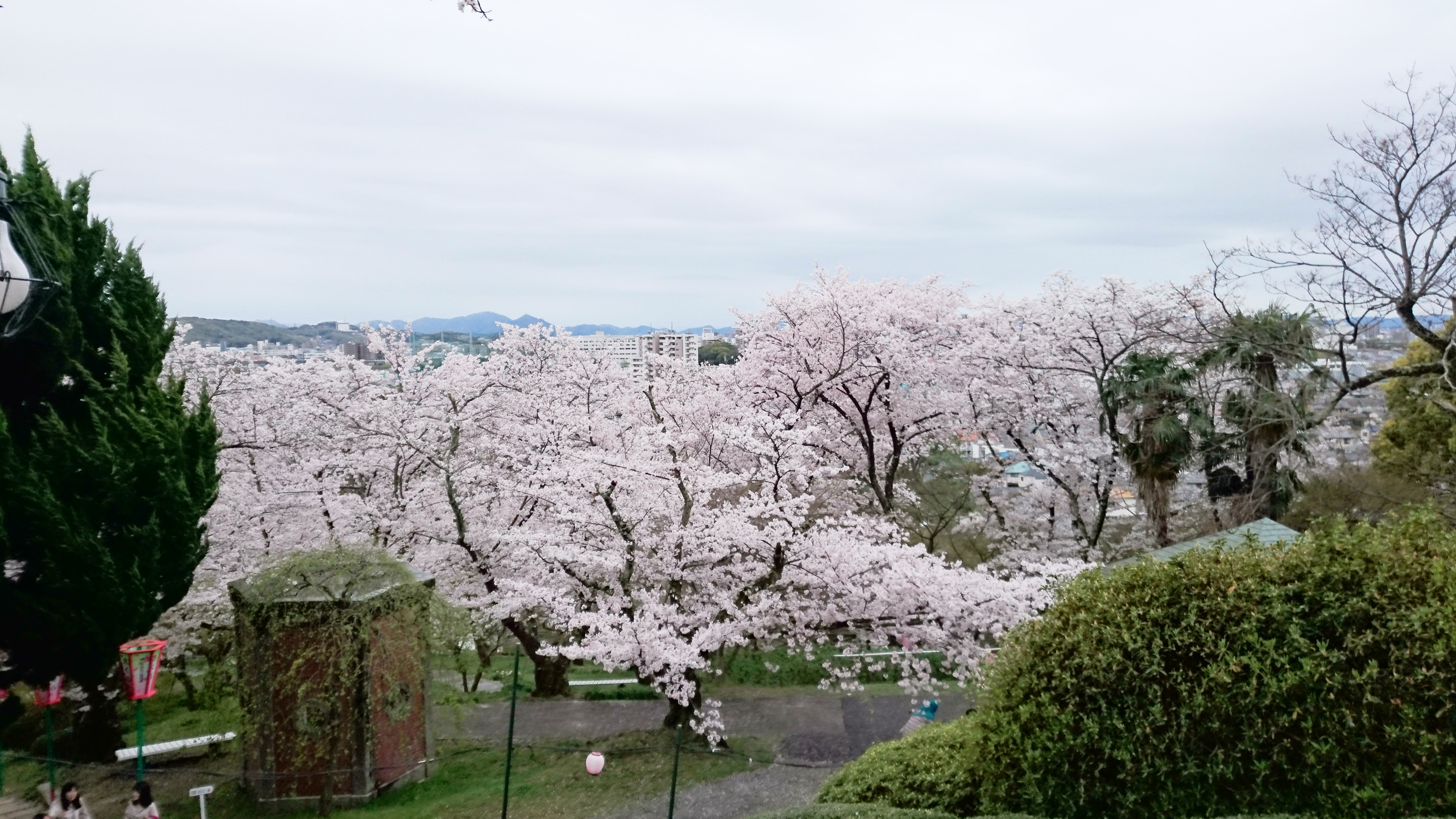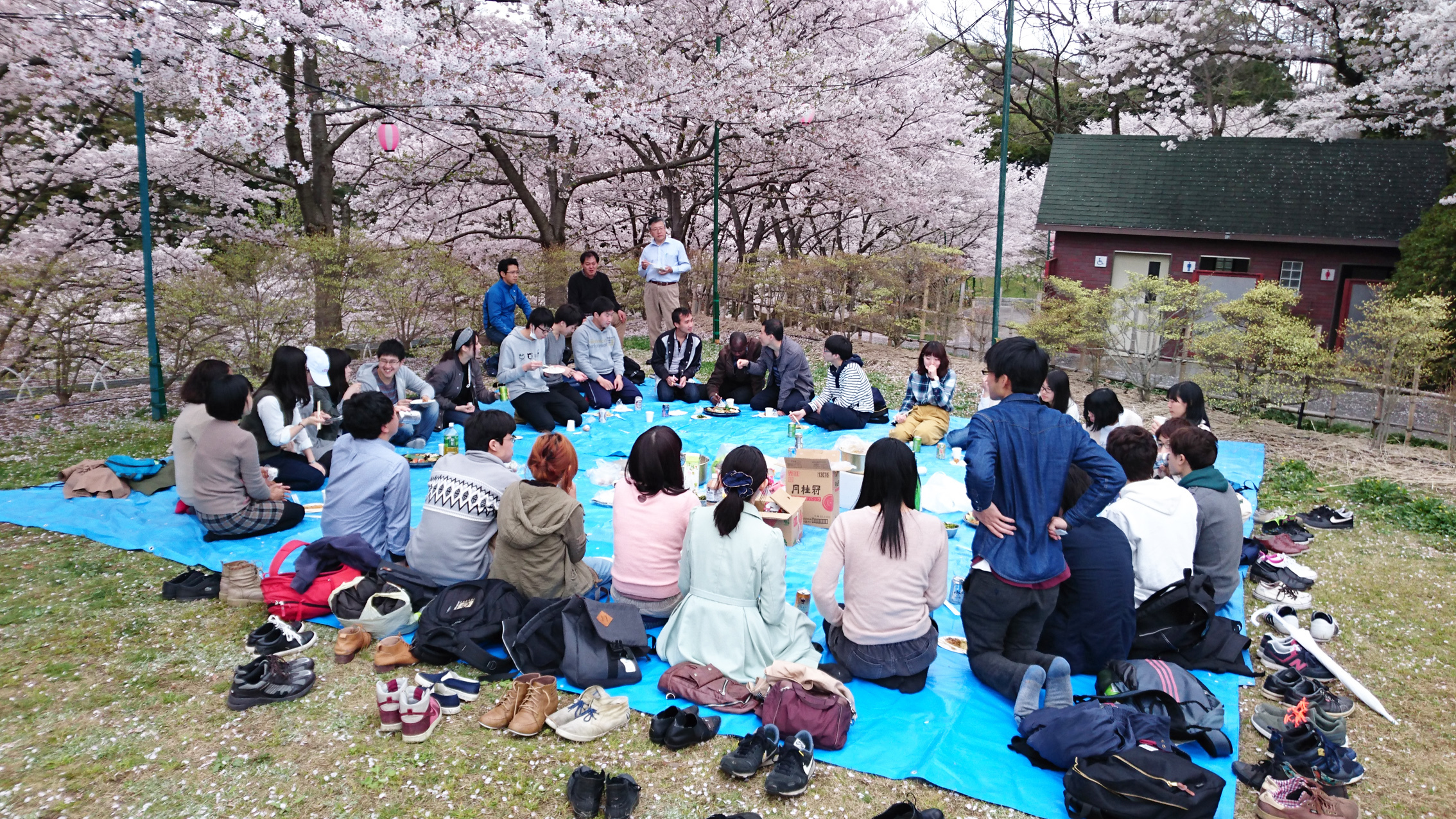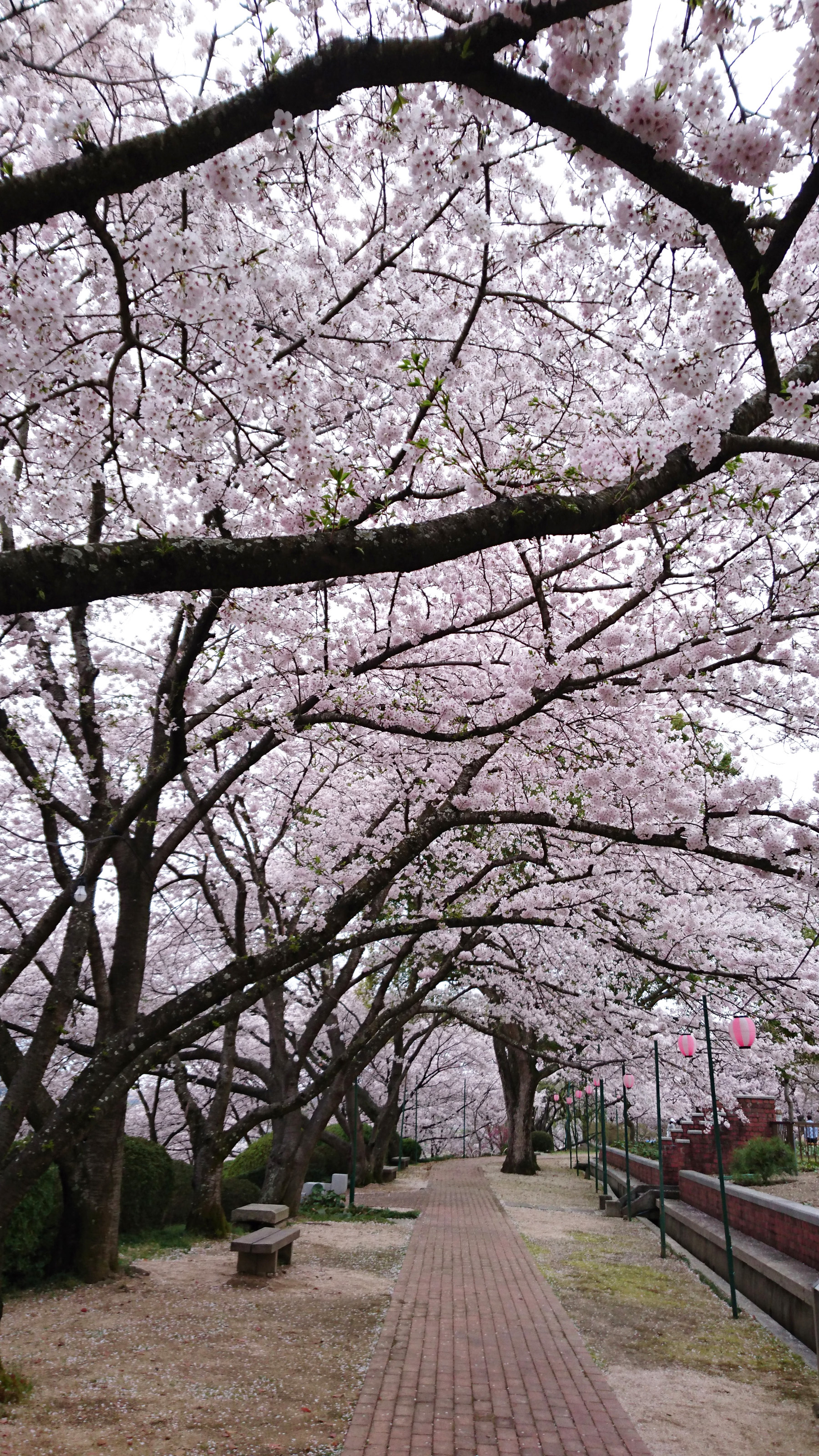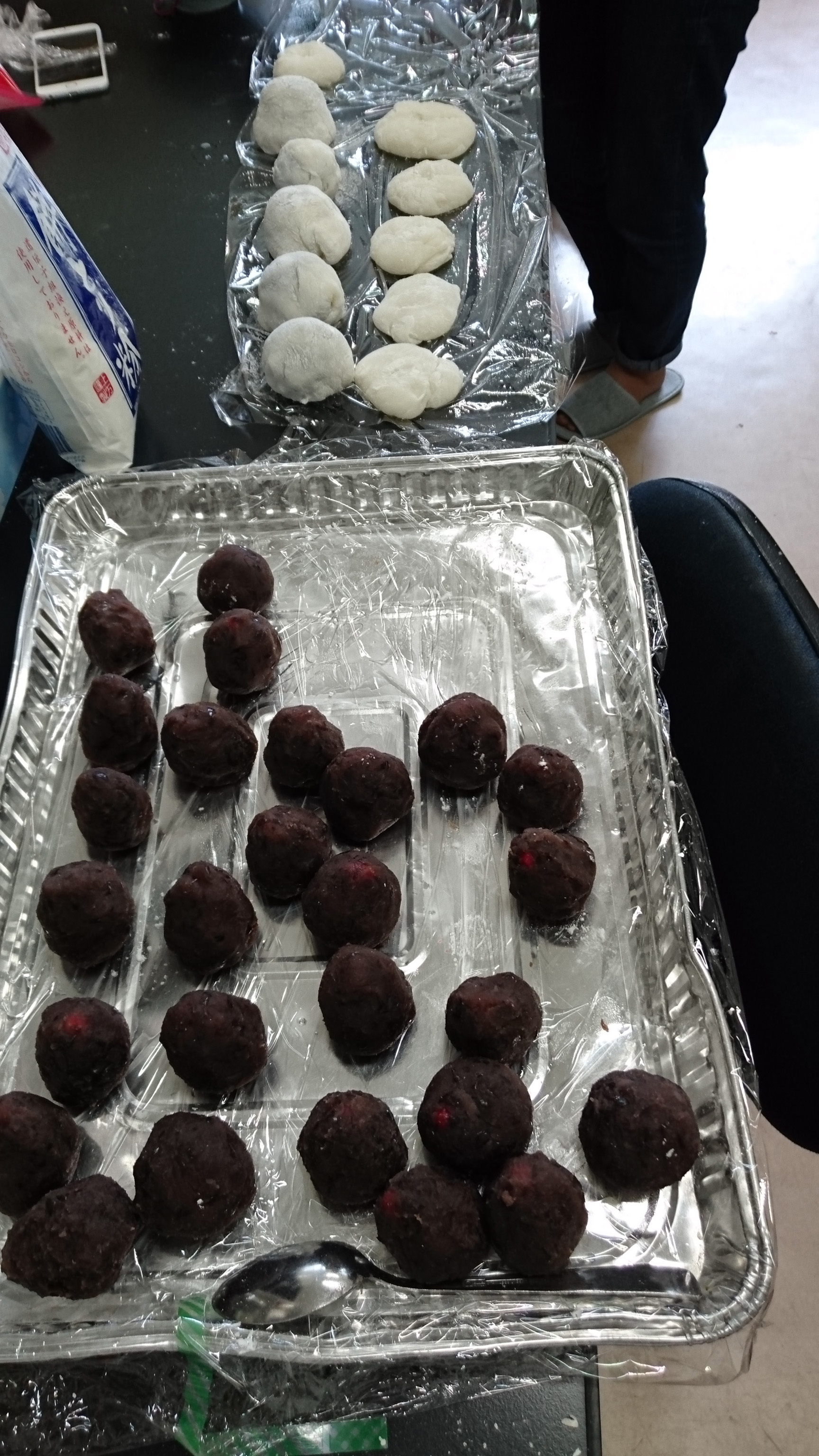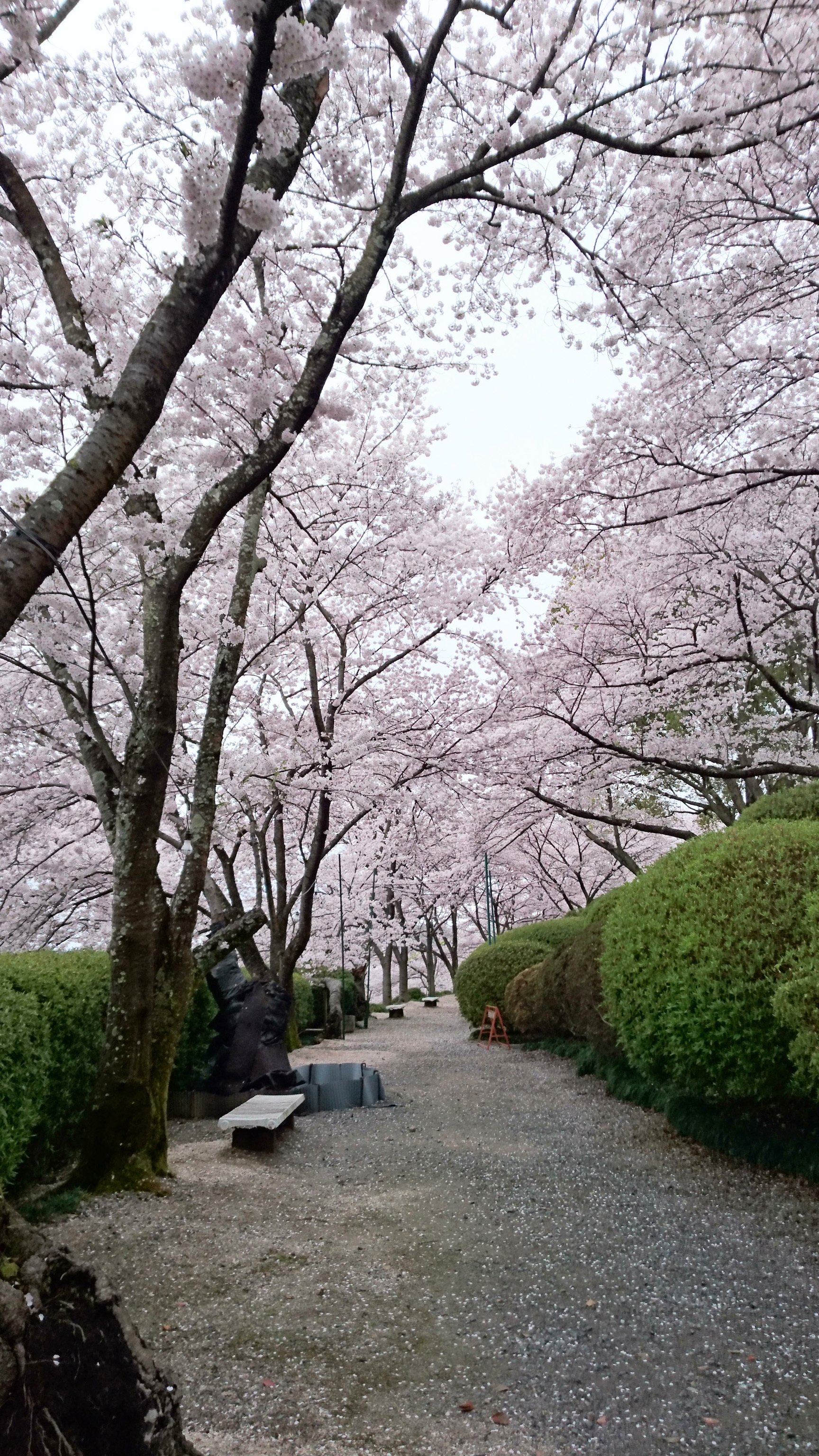 2016-02-19
Presentation of graduation thesis
A graduate and two undergraduate students presented their studies.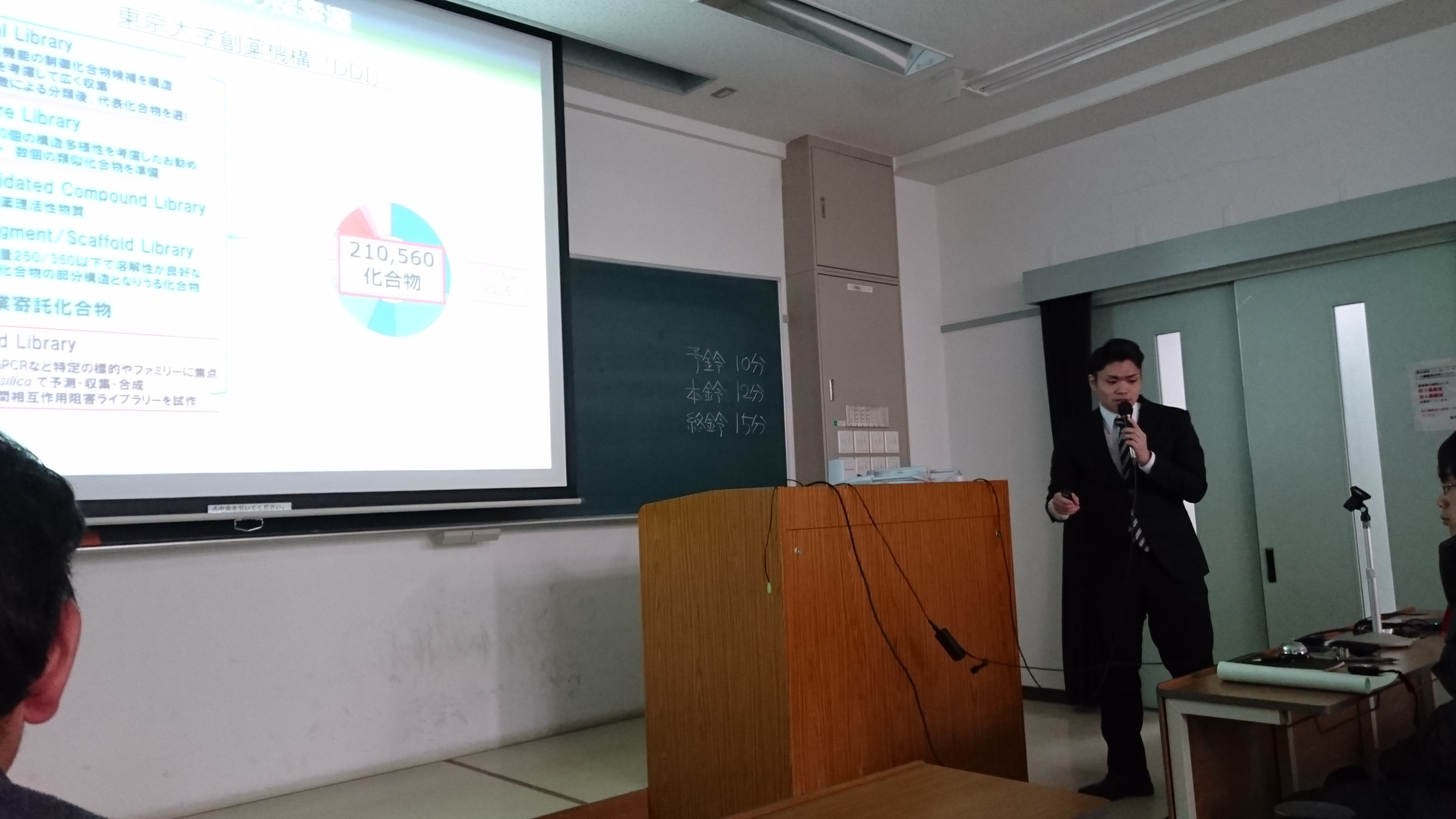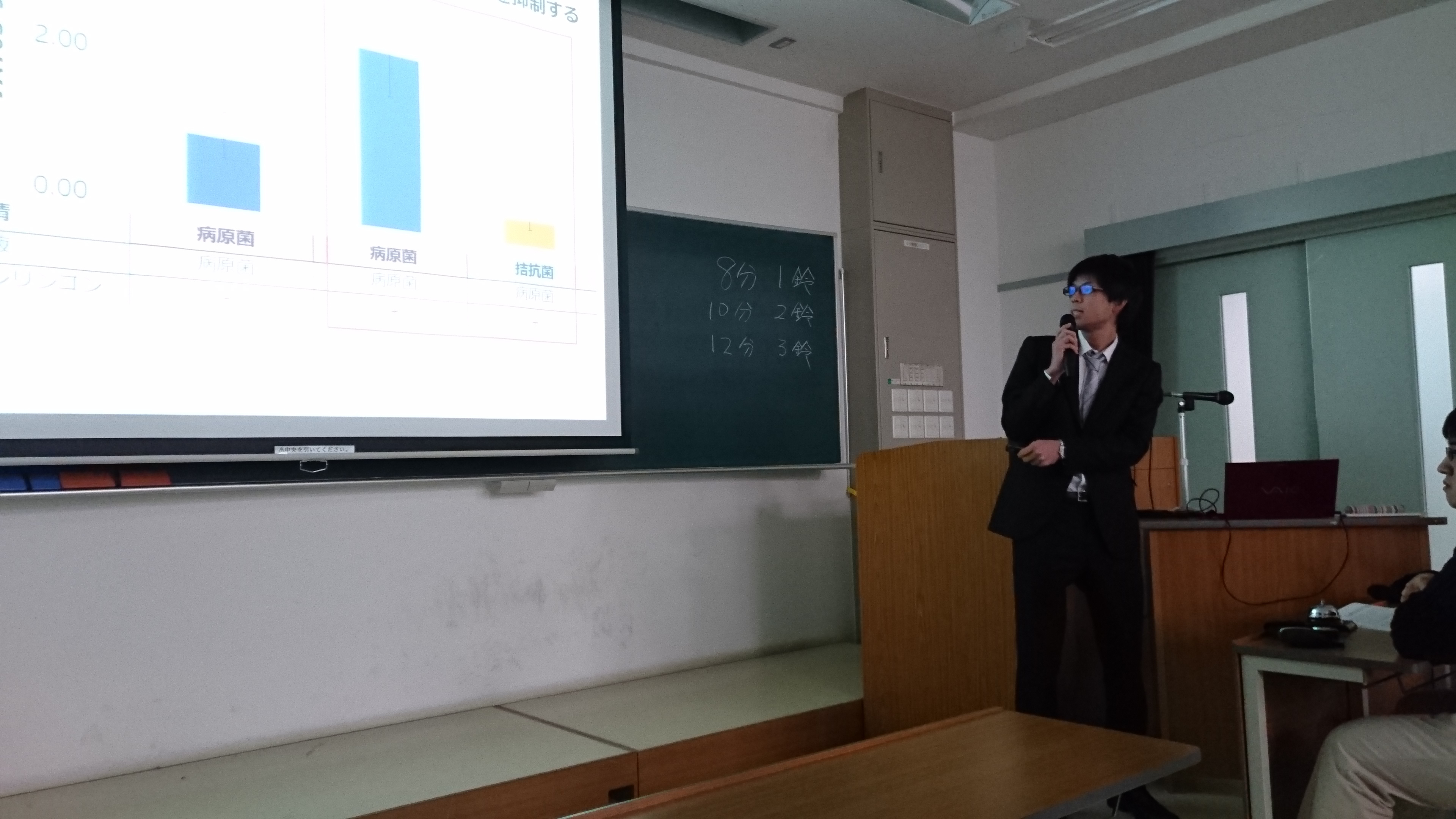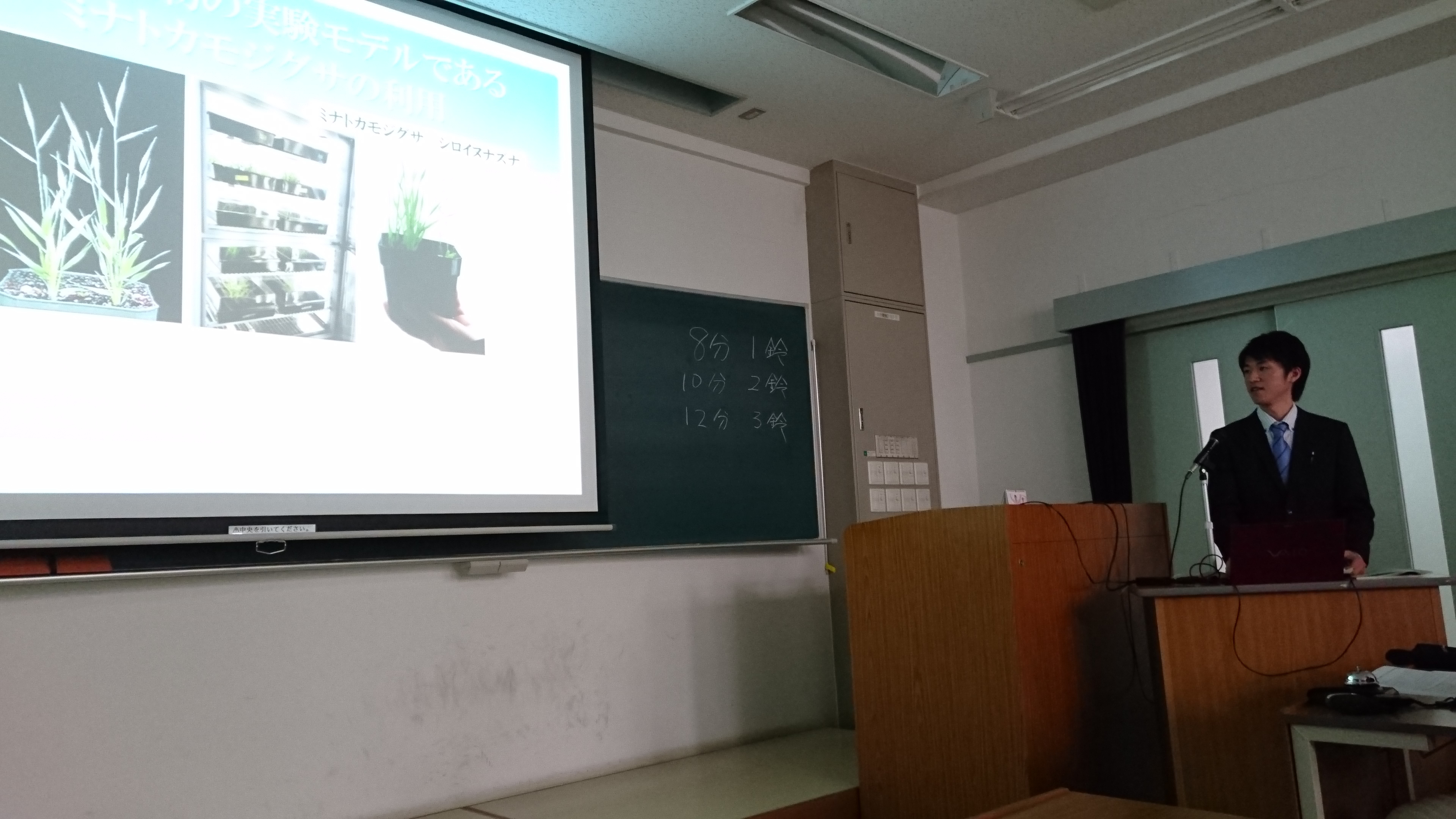 2015-04-23
Dr. Erich Kombrink
We invited prof. Erich Kombrink form Max Planck Institute in Germany for international symposium held at JSPP annual meeting 2015. His methodology and approach for screening-based chemical biology research in plants were very valuable.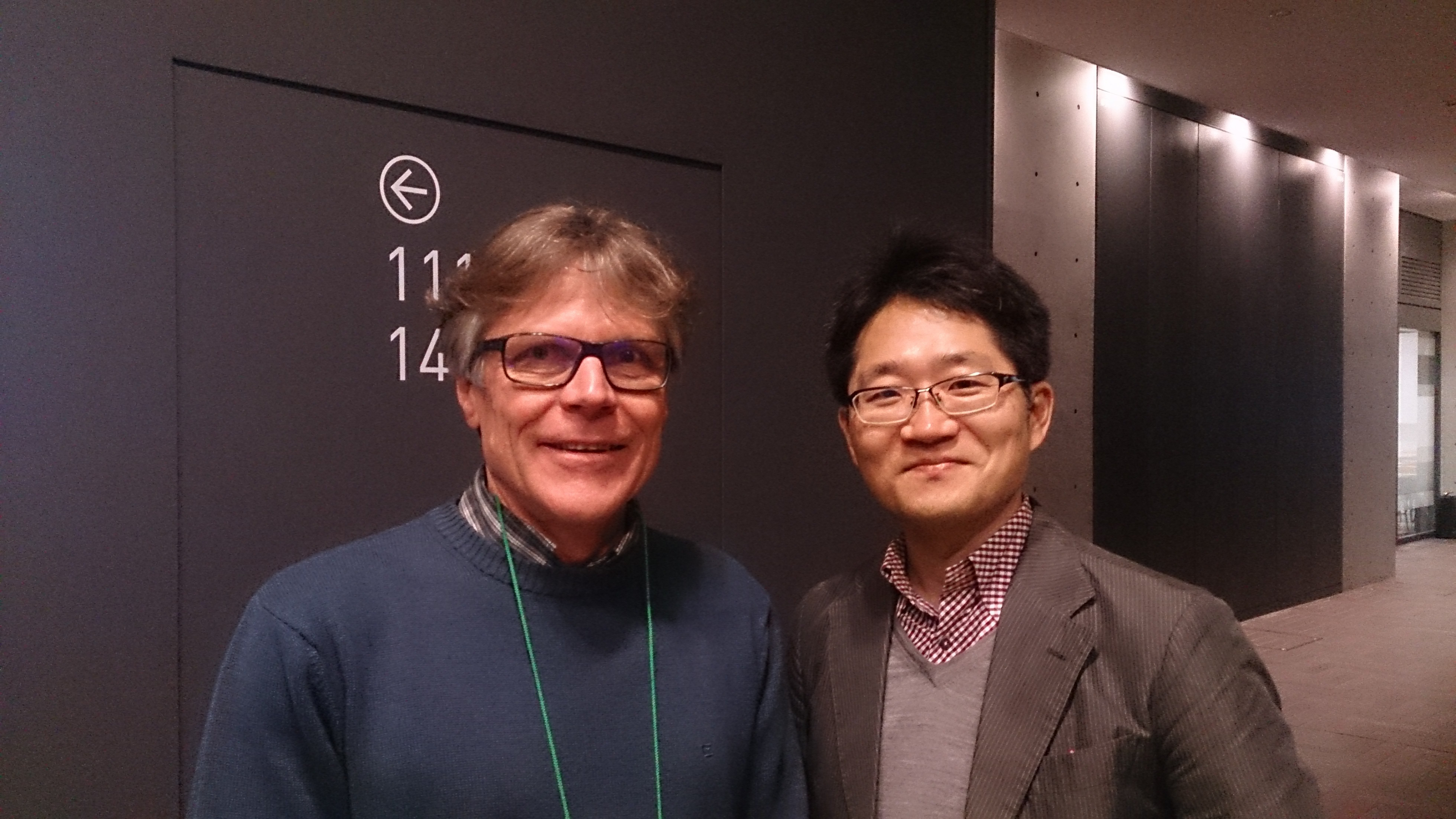 2014-11-18
A seminar
I invited Dr. Takashi Yaeno from Ehime University. He gave us a great talk regarding infection strategy and effector proteins in filamentous fungal pathogen. It would be a great opportunity for students since they asked many questions.
2014-08-20
Radio
I took to the airwaves to introduce my research project. A portrait was gifted!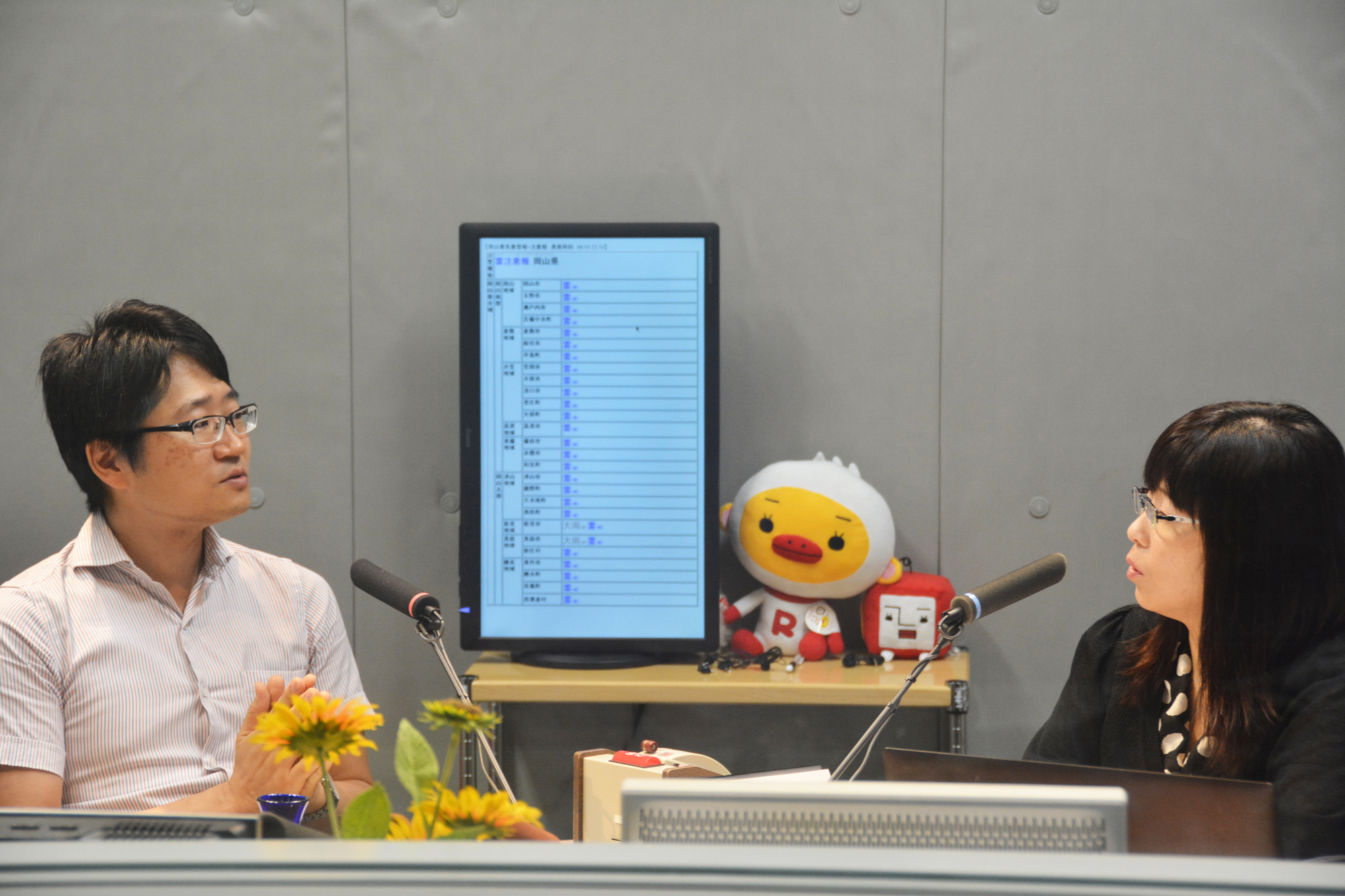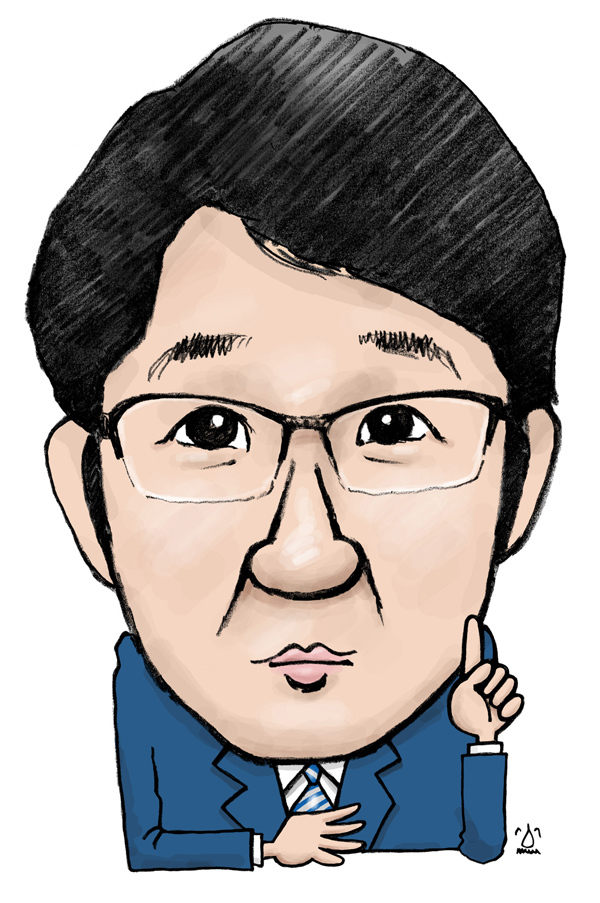 2014-03-18
Move
Our laboratory moved to the faculty of agriculture, Okayama University.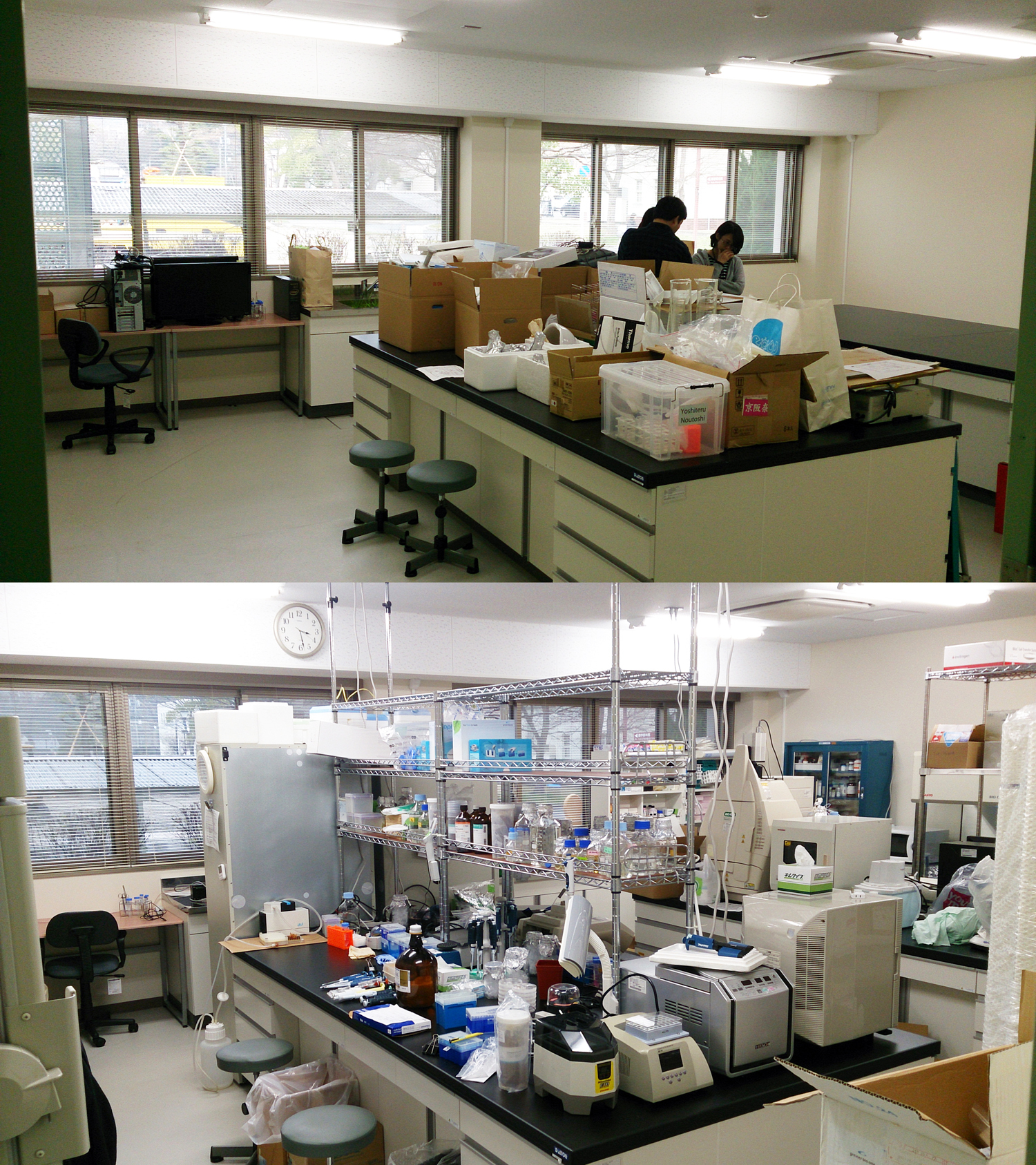 2014-01-23
Lecture talk in CAMPUS Asia Program
Winter Seminar was held by CAMPUS Asia program in Okayama University. Scientists and students were visited from Jilin University, Sungkyunkwan University and Strasbourg University. We enjoyed discussion and communication.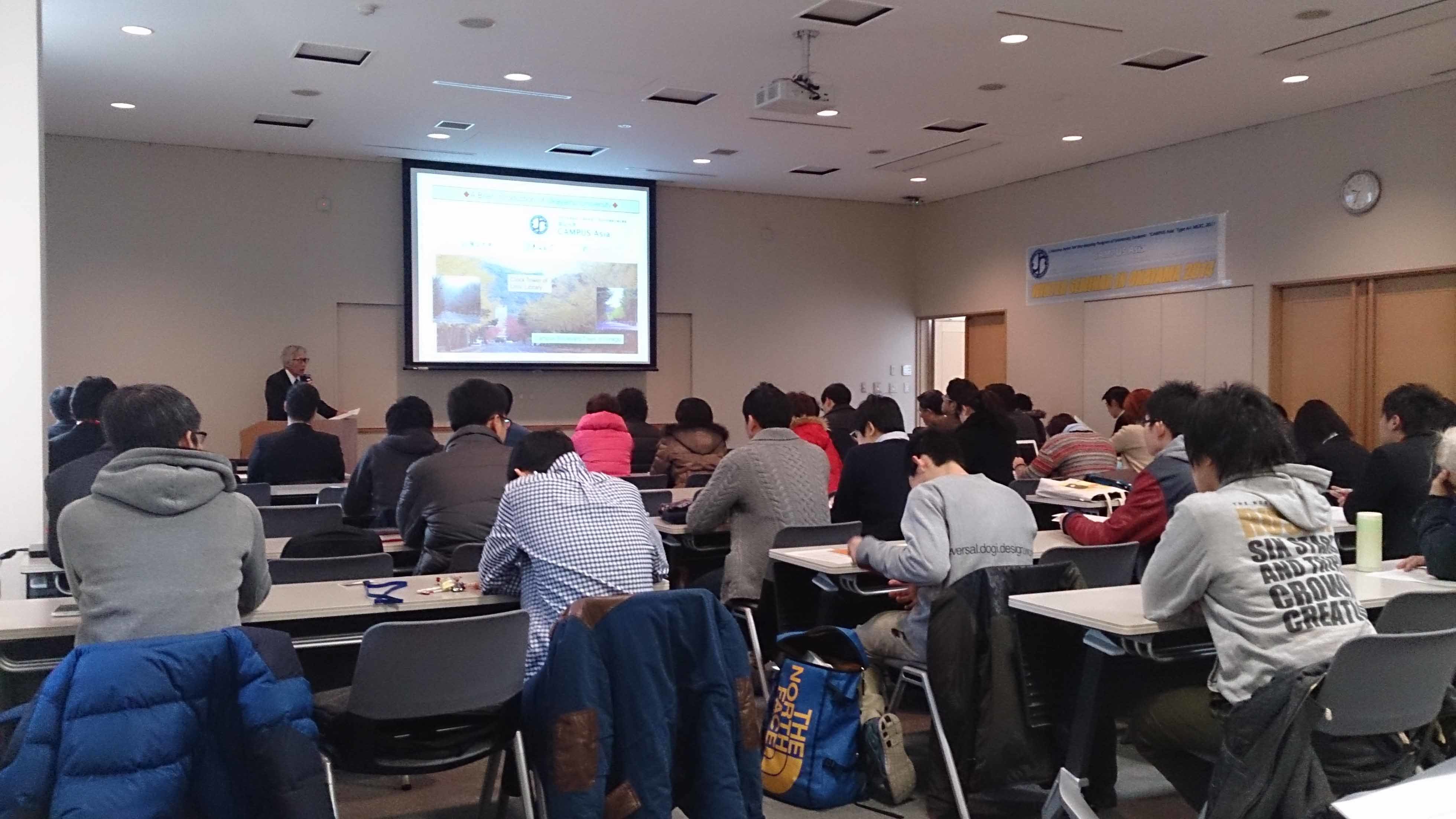 2014-01-21
DVD
Our laboratory was recorded on video for introduction of our faculty.
You can find the introduction in the middle part of the HP of the faculty.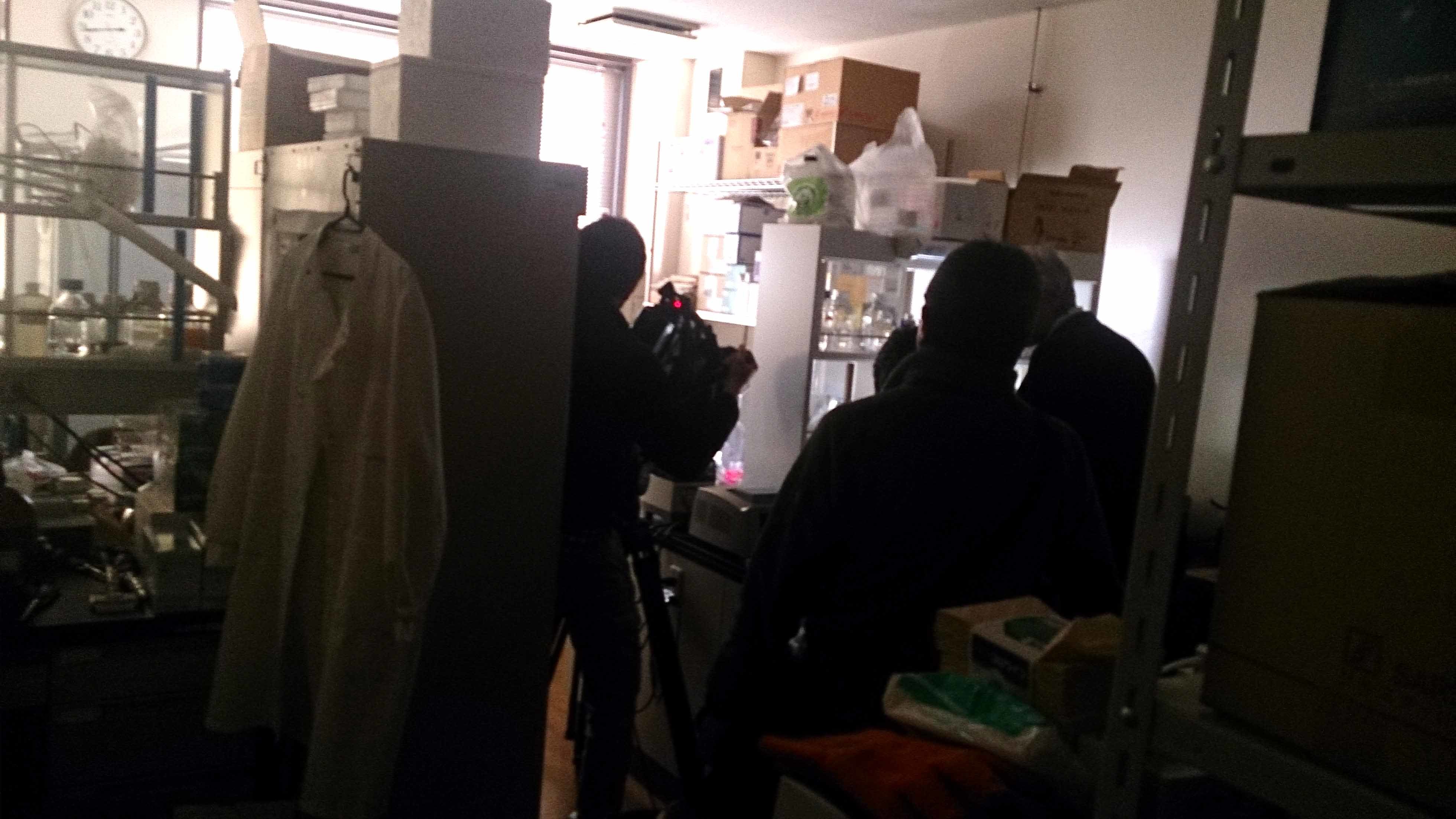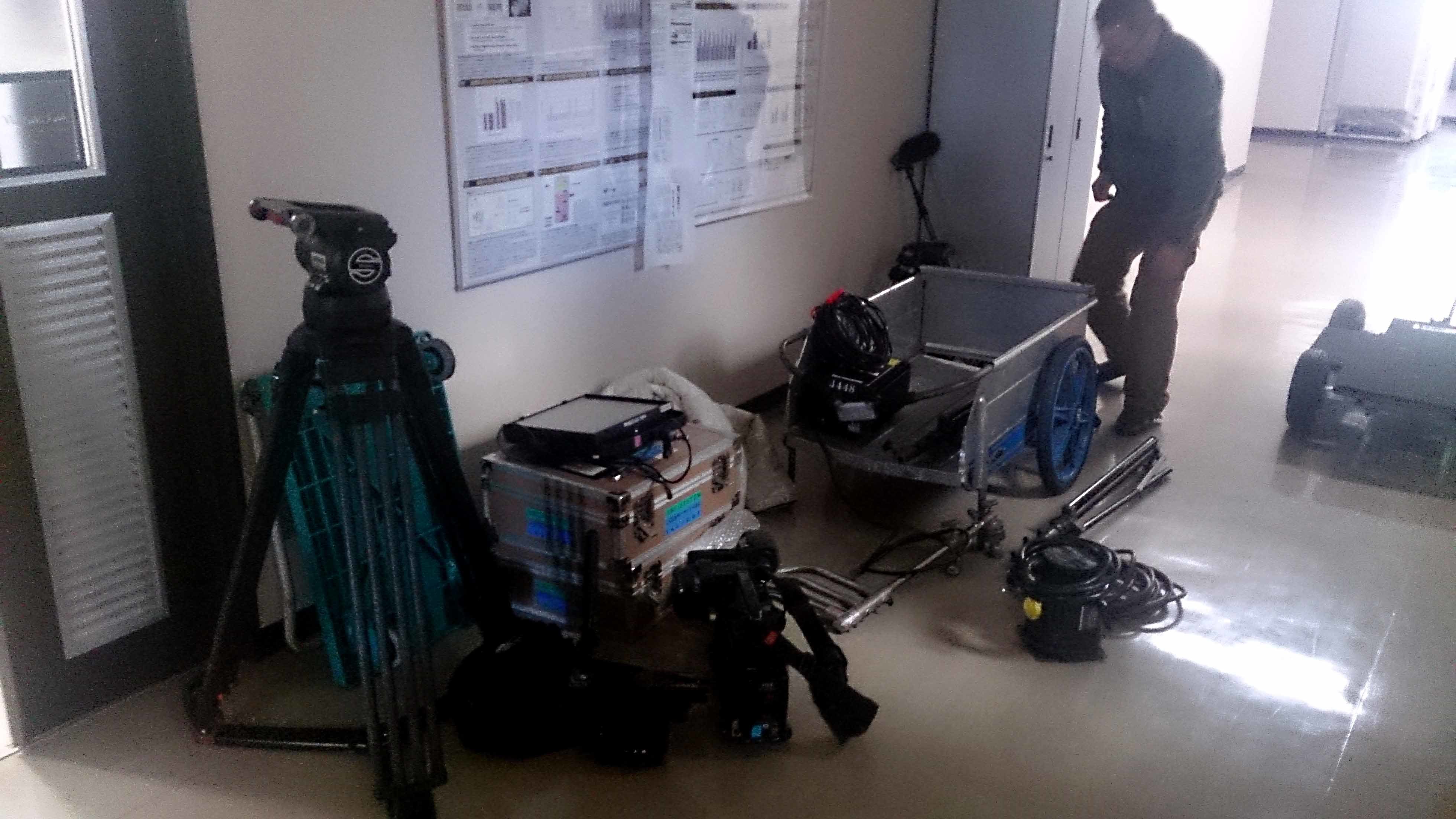 2013-11-07
New member
Ms. Mamiko Kimura joins our Lab.
2013-05-14
New member
Dr. Megumi Watanabe-Sugimoto joins our Lab. Megumi got Ph.D. at Okayama University and worked as postdoc at several places.
2013-04-01
New member
Dr. Yusuke Kouzai and Ms. Yurie Yamanaka join our Lab. Yusuke got Ph.D. at Tsukuba University and worked as postdoc at Prof. Eiichi Minami and Dr. Yoko Nishizawa Lab. in National Institute of Agrobiological Science for one year. Yurie comes from Dr. Hisae Hirata Lab. in Shizuoka University after getting master's degree.
2013-04-01
Moved to the different faculty in the University
Our laboratory moves to Faculty of Agriculture, Okayama University.
2012-11-09
English version of our lab HP
English version of the HP is prepared.
2012-11-05
Paper
Our paper has been published in PLoS ONE.
2012-10-25
A research grant
My research proposal for JST ALCA was successfully accepted. We will synthesize and screen a small cyclic peptide library for plant immune-priming chemicals and develop a novel crop protection technology.
2012-10-24
LabHP
Our Lab HP is newly set up!